Free Burgers At Airports? Burger King Offers Free Impossible Whoppers With 'Delay Your Way'
KEY POINTS
"Delay Your Way" Campaign will run from Dec. 18 to Dec. 30
Can be redeemed on Burger King app using delayed flight information for free Impossible Whopper coupon
Only available in U.S. airports
Burger King announced Wednesday that any hungry travelers who fall victim to airport delays will be able to enjoy a free Impossible Whopper.
Restaurant Brands International announced the "Delay Your Way" campaign to continue promoting its new Whopper from meatless food company, Impossible Foods. Hungry travelers at U.S. airports will be able to enter their delayed flight information into the Burger King app, which will then provide a coupon for a free Impossible Whopper.
According to a Burger King spokesperson, the new promotion's end goal is to "continue to drive guests to try the product if they haven't already."
The promotion will be running through Dec. 30.
It's the latest in a long history of stunt promotion Burger King has become famous for to promote its food. One of the most recent saw the chain offering 1 cent Whoppers to app users if they were within 600 feet of a McDonald's as part of the "Whopper Detour" campaign in 2018.
"Delay Your Way" also highlights Burger King's increased efforts to promote its new meatless products to customers. The Impossible Whopper was launched nationwide in August after a successful product test in April, which the chain has credited with its growth over the last few months.
"The Impossible Whopper is a huge hit with our guests and has quickly become one of the most successful product launches in Burger King's history," Restaurant Brands International CEO José Cil said during an earnings call. "We couldn't be happier with the performance."
Burger King isn't the only chain testing the waters with new meatless products. Dunkin' Donuts began selling a Beyond Meat breakfast sandwich earlier in 2019, while KFC and McDonald's have both been testing new meatless products in Atlanta and Canada, respectively.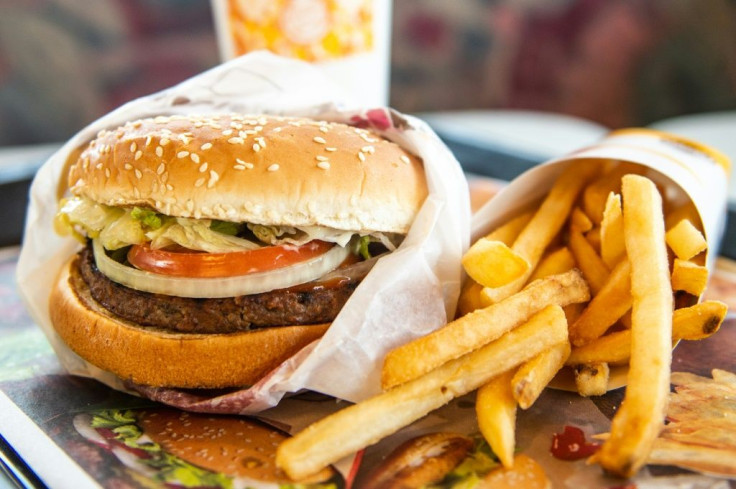 © Copyright IBTimes 2023. All rights reserved.