Fresh Violence Erupts Outside US Embassy In Egypt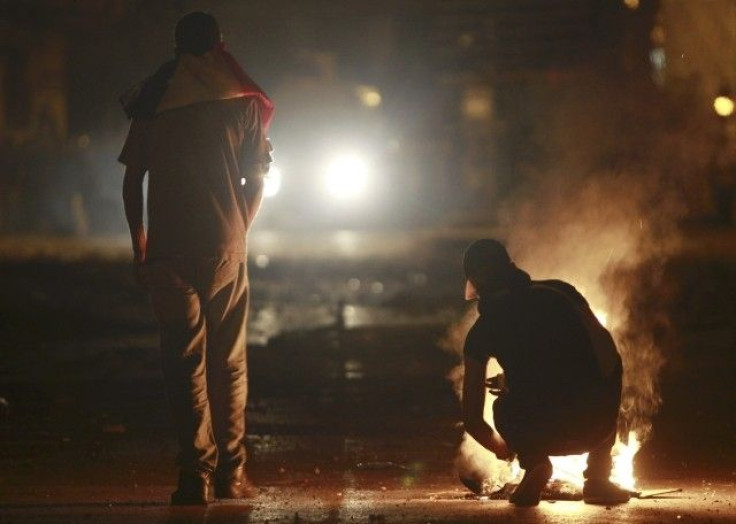 Fresh violence erupted near the U.S. Embassy in Cairo, some 24 hours after a violent mob illegally entered the embassy building and burned the U.S. flag while protesting an anti-Islamic film.
Egypt's security forces fired teargas to contain the protesters who began pelting stones late Wednesday, wire agencies reported.
State television showed hundreds of demonstrators gathered at the embassy, who continued clashes with security forces in the streets near the embassy premises into early hours of Thursday, Reuters reported.
Egypt had earlier arrested four people after Tuesday's demonstration, while security forces were on the lookout for others responsible for the protests, state news agency MENA reported.
Al-Jazeera reported that about 30 people were injured, including more than 10 security personnel.
Commenting on the protests in Cairo, U.S. President Barack Obama said Wednesday that Egypt was neither an ally nor enemy of the U.S.
"I don't think that we would consider them an ally, but we don't consider them an enemy," Obama said in an interview aired by MSNBC.
The initial attack on the embassy building in Cairo preceded an attack on the U.S. consulate in Libya, which killed U.S. Ambassador to Libya Chris Stevens along with three other Americans.
© Copyright IBTimes 2023. All rights reserved.
FOLLOW MORE IBT NEWS ON THE BELOW CHANNELS