'Frozen 2' Is Not Confirmed; Idina Menzel Has 'No Idea' If The Sequel Will Happen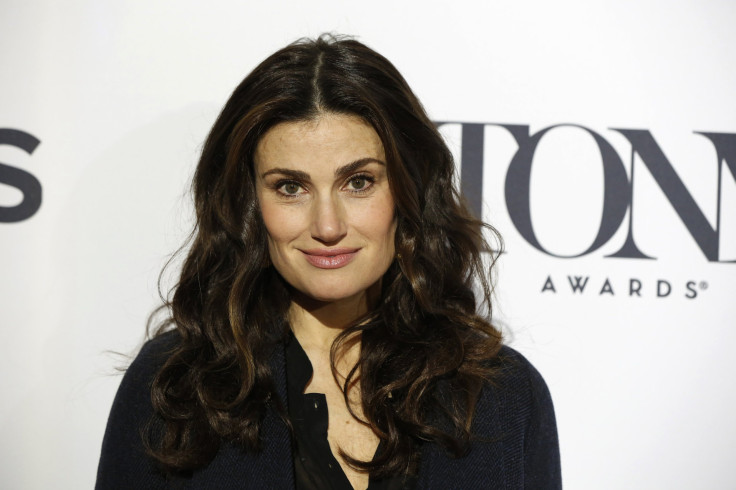 Idina Menzel may have spoken too soon about "Frozen 2." The voice of Elsa claimed that a sequel to the 2013 animated blockbuster was on the way in a recent interview, but she retracted her statement on "Today" while promoting her Christmas album, according to the Hollywood Reporter. When asked about the sequel, Menzel noted that she didn't have any confirmation from Disney about "Frozen 2."
"You know, I have no idea -- I just assumed that because it's so successful that's what they're up to!" Menzel laughed.
This is different from Menzel's previous statement to the Telegraph last week. When asked what she could say about the "Frozen" Broadway show and the sequel, she said, "They're all in the works, ha ha!"
In the original interview Menzel clarified that she wasn't yet signed for further projects. Asked about her involvement in future "Frozen" titles, she said she would "hopefully" be in a sequel, but not the Broadway show.
"Ah yeah, sure. ... Not the stage show -- I don't know what will happen with that -- but the movie hopefully," Menzel said. "We'll see. I'm just going along for the ride."
Menzel seems willing and so does her on-screen sister Kristen Bell, who voiced Anna. "I really hope they do a sequel," Bell told PopSugar. "I would love, love to be part of the sequel."
Still, Disney doesn't seem to be focused on the sequel film. President of Walt Disney Animation Studios Andrew Millstein (then executive vice president and general manager) told the Hollywood Reporter earlier this year: "At the moment, there's not a sequel on the drawing board. Could there be? Sure. But we're not engineered around the predetermination of that."
For now, the only things "Frozen" fans can get excited about are holiday gifts and the upcoming short "Frozen Fever," which will hit theaters in spring 2015, attached to a full-length Disney movie.
Do you want to see a "Frozen" sequel or are you ready to let it go? Sound off in the comments section below!
© Copyright IBTimes 2023. All rights reserved.