Frustrating 'Flappy Bird' Arcade Version Will Waste Your Time And Money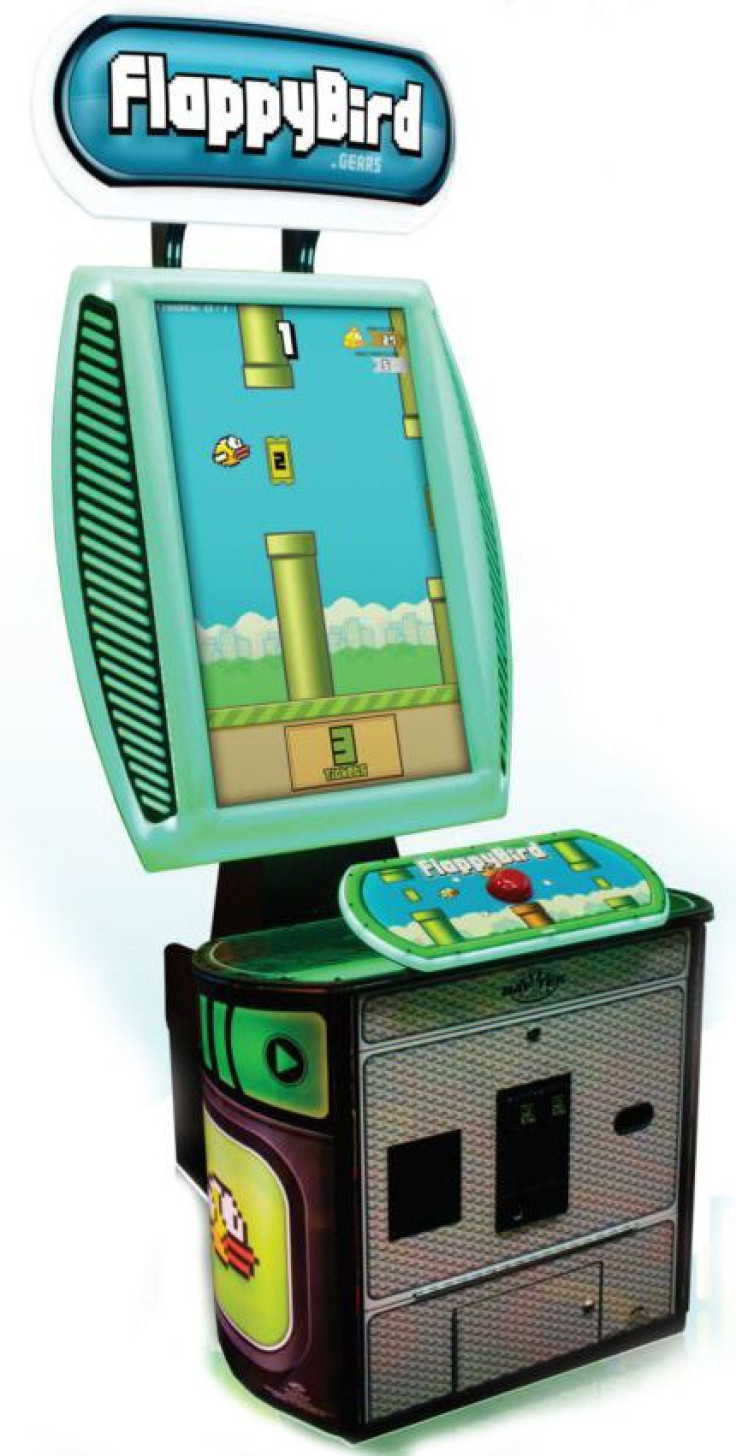 Remember "Flappy Bird," the 2013 mobile game that became a national obsession one year ago? The addictive app was reportedly pulling in $50,000 per day at the height of its popularity, and there's now an arcade version that also promises to waste hours of your time.
Originally created by Vietnam-based GEARS Studios for mobile phones, the arcade version was developed by Pulaski, Wisconsin-based Bay Tek Games. The machine weighs a hefty 300 pounds, but gameplay runs along the same lines as the Android, iOS and Amazon Fire TV versions (Amazon's is now the only officially supported version). Simply press the large red button in the middle of the device to control the yellow, pixelated bird. The arcade game appears to be just as difficult as the mobile version, although it does allow users to earn prize tickets every time the bird goes through a set of pipes.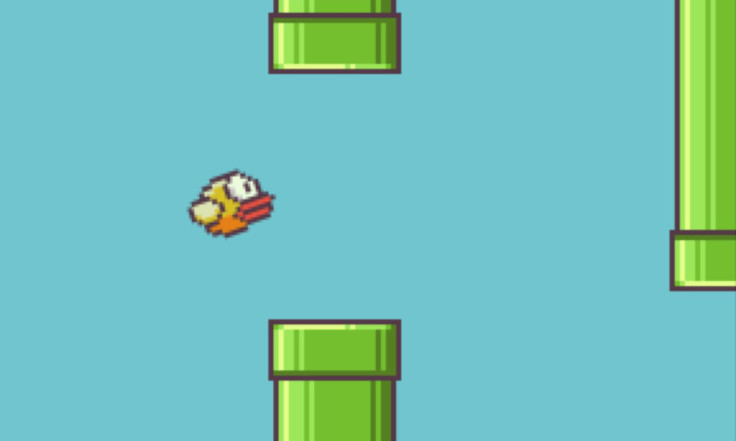 The monitor on the arcade version measures 42 inches and is surrounded by an ethereal and calming blue light on all four sides – a design undoubtedly installed to quell any type of rage you may feel after running into the same pipe for the seventeenth time. "Flappy Bird" is now only officially available on Amazon Fire TV. However, there are dozens of "Flappy Bird" knockoffs available.
The original "Flappy Bird" was published by Gears Studio in May of 2013. At its most successful, the title was being downloaded 2 million to 3 million times per day and pulling in $50,000 in ad revenue daily in Google Play and Apple iOS stores. It topped the free category of downloadable games in the American and Chinese iTunes App Store at the end of January 2014.
On Feb. 9 last year, creator Dong Nguyen removed the game from online stores, claiming it was due to the amount of criticism and negative press it was receiving. "I am sorry, 'Flappy Bird' users, 22 hours from now, I will take 'Flappy Bird' down. I cannot take this anymore," Nguyen tweeted the day before. He also denied that he was asked to remove the app by Nintendo, a speculation made by many gaming sites that felt the game's appearance was strikingly similar to early versions of "Super Mario Bros."
© Copyright IBTimes 2023. All rights reserved.