'Fry Scores' Video Game Cookbook Brings Virtual Recipes To Real Tables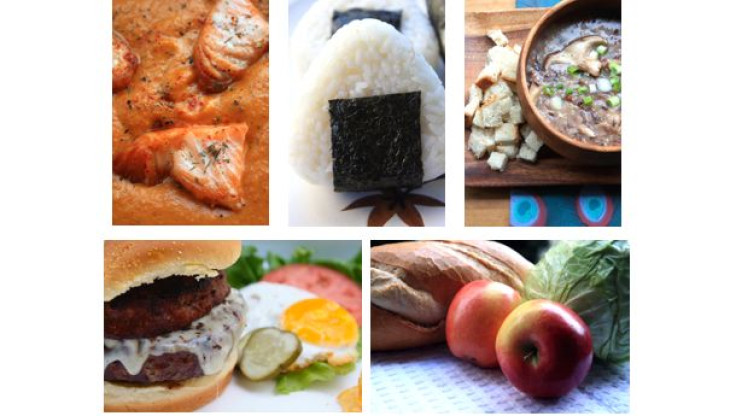 Video game characters are just like us. They have feelings, they sleep -- and they eat. Some are ravenous creatures that consume everything in sight, like Pac-Man and Kirby, while others subsist on zombies and herbs, like pretty much every protagonist in "Resident Evil."
"Fry Scores: An Unofficial Guide to Video Game Grub" brings in-game food to life with recipes representing 24 cuisines taken from video games like "Cooking Mama."
"Fry Scores" went on sale on Tuesday and is available on iBooks for $5.99.
The project took author Holly Green more than two years to create. "I started the book at my last publication following an article I'd written about food in video games, and the idea took off from there," Green told GameInformer Monday.
"Choosing the recipes was one of the more difficult parts of the process, as I wanted to present a practical list of dishes that could be eaten any day of the week," she said. "I noticed that a lot of video game food blogs updated infrequently and featured items that were either difficult to make or didn't hold general interest. I wanted to bring together a full list of recipes that would include cuisine staples and cover a basic level of culinary instruction."
Green's wide-ranging dishes include Yeto soup from "The Legend of Zelda" (it features sockeye salmon and goat cheese), French toast from "The Sims" and pork katsu from "Cooking Mama."
"Fry Scores" is the first cookbook of its kind. While a number of bloggers, video bloggers and chefs have often made and documented video game-themed concoctions like cakes and pastries, Green's collaboration features recipes from inside the video game universe.
"The idea was to not use too many convoluted or expensive ingredients, and just present simple food done well," Green said. She added that taking photographs of the food was one of the most difficult aspects of the book.
Green is now working on a book on the history of gin. Will her next video game recipe include a red "Super Mario World" mushroom that one can consume to grow in size? Guess we'll have to wait for the sequel.
© Copyright IBTimes 2023. All rights reserved.