Fukushima Power Plant 2 years Later: Typhoons Contribute To The Spread Of Radioactive Material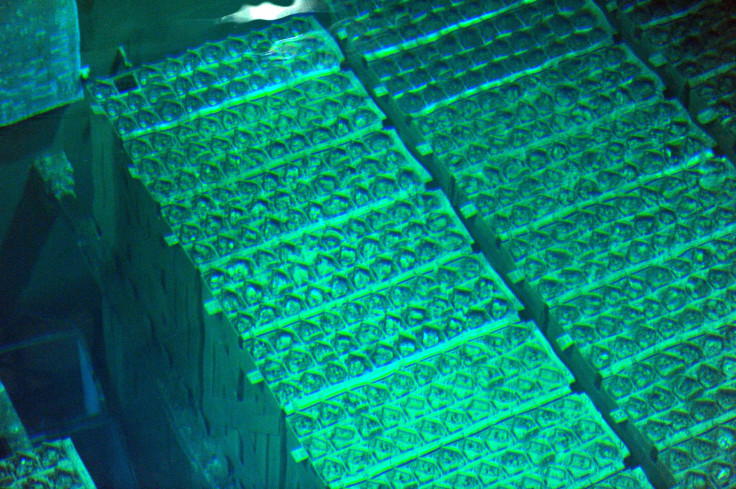 The typhoons that hit Japan each year are spreading radioactive material from the destroyed Fukushima Daiichi nuclear power station into the country's waterways, according to a new study.
The March 2011 earthquake and tsunami that destroyed the power plant was the site of one of the worst disasters since Chernobyl. France's Climate and Environmental Science laboratory (LSCE) and Tsukuba University in Japan showed that contaminated soil gets washed away by high winds and rain and subsequently gets into streams and rivers.
Utility crews have been struggling to contain the leaks of highly radioactive water flowing from under the Fukushima nuclear plant into the Pacific Ocean. It has been estimated that some 300 tons of toxic water enter the ocean each day.
Typhoons "strongly contribute" to the radioactive spread into soil, and after the winter snow melts, the contamination can pass into rivers.
Those who escaped the initial fallout could now find their food or water contaminated by radioactive material, as the contaminated water could penetrate agricultural land and coastal plains, the researchers warned.
In October a fierce typhoon headed toward Japan's northeast coast, sounding alarms that Fukushima was in its wake. The storm was described as the "strongest in 10 years," with winds reaching nearly 125 miles per hour near its center. Luckily the Fukushima power plant was spared.
Japanese officials say there is no environmental threat as the radiation will be diluted by the sea water. The operators of the Fukushima plant, Tokyo Electric Power Co. Inc. (TYO:9501), said it was preparing for this week's typhoon.
"We are making preparations for proper management of contaminated water. ... We will patrol places that could have inflows of water," a company spokesman said.
© Copyright IBTimes 2023. All rights reserved.