Funny New Year Quotes: Hilarious Sayings To Usher In 2021
New Year is around the corner, and everyone hopes 2021 would treat them better than the past year.
Here are some funny quotes – courtesy Brainy Quote, ThoughtCo and Bustle – to share with your loved ones or just read and laugh as you step into 2021.
1. "New Year's is a harmless annual institution, of no particular use to anybody save as a scapegoat for promiscuous drunks, and friendly calls and humbug resolutions." — Mark Twain
2. "Youth is when you're allowed to stay up late on New Year's Eve. Middle age is when you're forced to." — Bill Vaughan
3. "The proper behavior all through the holiday season is to be drunk. This drunkenness culminates on New Year's Eve, when you get so drunk you kiss the person you're married to." — P. J. O'Rourke
4. "New Year's Day now is the accepted time to make your regular annual good resolutions. Next week you can begin paving hell with them as usual." — Mark Twain
5. "Now there are more overweight people in America than average-weight people. So overweight people are now average…which means, you have met your New Year's resolution." — Jay Leno
6. "New Year's Day is every man's birthday." — Charles Lamb
7. "New Year's Resolution: To tolerate fools more gladly, provided this does not encourage them to take up more of my time." — James Agate
8. "Good resolutions are simply checks that men draw on a bank where they have no account." — Oscar Wilde
9. "I would say Happy New Year but it's not happy; it's exactly the same as last year except colder." — Robert Clark
10. "Happiness is too many things these days for anyone to wish it on anyone lightly. So let's just wish each other a bile-less New Year and leave it at that." — Judith Christ
11. "First you take a drink, then the drink takes a drink, then the drink takes you." — F. Scott Fitzgerald
12. "A year from now, you're gonna weigh more or less than what you do right now." — Phil McGraw
13. "I know. I'm lazy. But I made myself a New Year's resolution that I would write myself something really special. Which means I have 'til December, right?" — Catherine O'Hara
14. "To be an ideal guest, stay at home." — E. W. Howe
15. "My New Year's Resolution List usually starts with the desire to lose between ten and three thousand pounds." — Nia Vardalos
16. "He who breaks a resolution is a weakling; He who makes one is a fool." — F.M. Knowles
17. "I made no resolutions for the New Year. The habit of making plans, of criticizing, sanctioning and molding my life, is too much of a daily event for me." — Anais Nin
18. "New Year's Eve, where auld acquaintance be forgot. Unless, of course, those tests come back positive." — Jay Leno
19. "Out with the old, in with the new" is a fitting expression for a holiday that is based on vomiting." — Andy Borowitz
20. "I'm a little bit older, a little bit wiser, a little bit rounder, but still none the wiser." — Robert Paul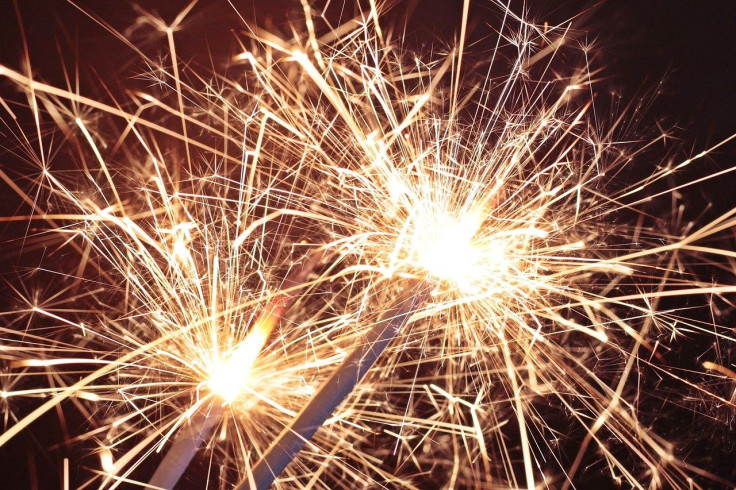 © Copyright IBTimes 2023. All rights reserved.