Future MacBooks Could Come With Wireless Fast Charging Feature
KEY POINTS
Apple is working on MacBooks that can charge other iDevices wirelessly, a report suggests
The company is expected to release a less ambitious AirPower alternative soon
Apple canceled AirPower in 2018
Apple had ambitious plans for a wireless charging mat that could charge several devices simultaneously, but the AirPower was scrapped after the company faced several heating problems. Now, Apple may be working on something more exciting than that.
Apple's future MacBooks could offer wireless fast charging features, allowing the notebook to charge other iDevices on the go, Patently Apple has suggested.
Taiwanese publication DigiTimes' sources recently revealed that Taiwan-based suppliers have entered Apple's supply chain, offering the Cupertino tech giant glass passivated package (GPP) bridge rectifiers. These suppliers are expected to continue shipments in the third quarter of the year.
To those who don't know, the GPP bridge rectifiers can be used for many things, especially fast-charging purposes, the Electronic Specifier noted. This is important to note because Apple earlier won a patent for reverse wireless charging technologies that can be embedded in future MacBook models.
The said patent showed illustrations wherein future MacBooks could have charging points located at the palm rests and trackpad areas. These charging points can be used to charge several Apple devices, such as iPhones, AirPods wireless charging cases and Apple Watches.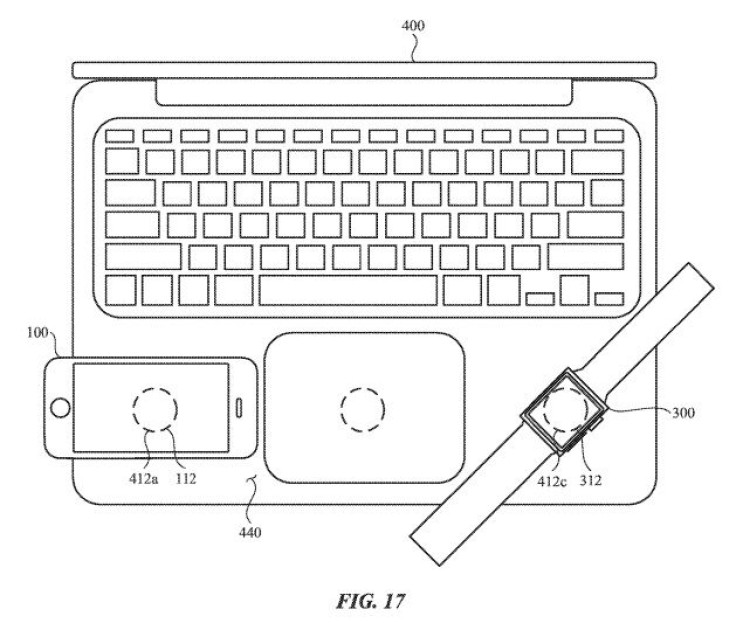 Other patent illustrations also show that Apple could put more charging points in the MacBook's lid – up to nine, to be precise. These charging points can be used to charge bigger iDevices that will not fit the palm rest, such as iPads and iPad Pros.
That said, if DigiTimes' report is accurate and Apple does succeed in putting wireless charging points in the MacBook, it appears that there might not be a need for AirPower anymore.
Meanwhile, the latest reports indicated that while Apple scrapped the AirPower device, it didn't throw the technology and its dreams into the trash bin. The Cupertino tech giant continued working on the device but didn't announce it to the public as it did with the canceled charging mat, recent reports said.
More recent reports indicated that Apple might be able to release a charging mat that won't be as ambitious as AirPower.
Noted analyst Ming-Chi Kuo said the new charger might be smaller. Bloomberg's Mark Gurman hinted that it might only work with iPhones. Nevertheless, it is believed that this new AirPower-like device will be arriving soon.
© Copyright IBTimes 2023. All rights reserved.