Future Samsung Galaxy Z Fold Model May Come With An S Pen
KEY POINTS
Samsung is working on a new Galaxy Z Fold model
This next-gen version will come with an S Pen, a patent suggests
The release date remains unknown at the moment
Samsung may be working on a next-generation Galaxy Z Fold model that has an S Pen, a new patent shows.
The new patent filed at the World Intellectual Property Organization, simply titled "Foldable Electronic Device," describes a phone that has a similar form factor and appearance as the Galaxy Z Fold 2, Samsung's second-generation Galaxy Fold. One major difference between the older and newer devices, however, is that the newer model will have an S Pen like the Galaxy Note devices.
Per the patent, which was first spotted by Dutch-speaking site Let's Go Digital, the electronic device will have two parts – a first and second "housing" (one for the left side and another for the right) – joined together by a hinge.
The device will then fold and unfold like a book via the hinge just like how the Galaxy Z Fold 2 opens and closes. Patent illustrations reveal that while the two devices are highly similar in terms of form, the new device will have a slot for the S Pen, the opening of which can be located at the bottom-right corner of the device.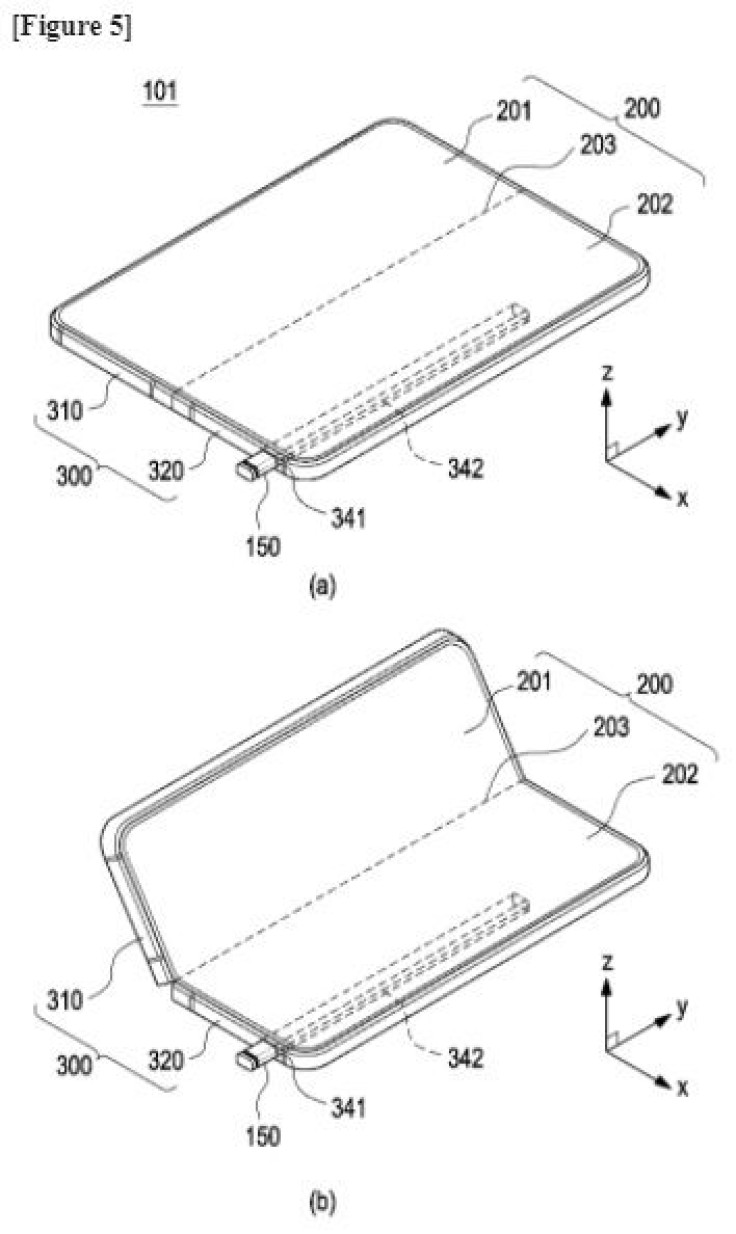 Illustrations also reveal that the S Pen will work even in the center of the inner display, where a crease is normally located. This indicates that Samsung has been hard at work making sure that the stylus works well with the flexible display.
Added value
The S Pen has been a defining feature of the South Korean tech giant's lineup of excellent Galaxy Note devices. It allows users to do things on their Samsung smartphone that they aren't normally able to do on other devices, even if they are flagships like the Galaxy S20 Ultra or Galaxy S20 FE.
Adding the S Pen to the Galaxy Z Fold series of foldable smartphones will greatly increase the value of such devices. It will allow users to maximize the use of the wider inner display, which is about the same size as that of a tablet's display.
The S Pen will also unlock many use-case scenarios for would-be Galaxy Z Fold users. It could transform the handset into a more powerful and useful productivity device on the go and will also help creatives with their projects without having to carry a wider device such as a Galaxy Tab or an iPad or iPad Pro.
© Copyright IBTimes 2023. All rights reserved.
FOLLOW MORE IBT NEWS ON THE BELOW CHANNELS