'Game Of Thrones' Season 4 Finale Spoilers: Relive 'The Children' In New Episode 10 Clips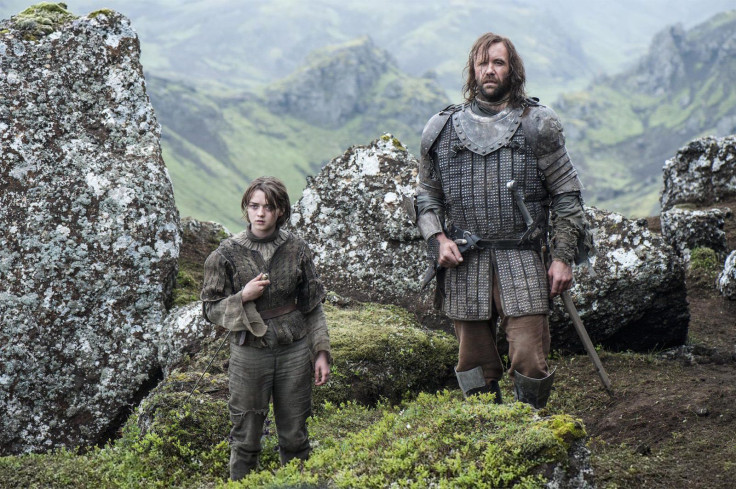 The "Game of Thrones" Season 4 finale featured plenty of shocking moments. Whether you want to relive "The Children" or break down some of the crucial story elements from Sunday's episode, HBO has released a slew of clips to satisfy every need.
Warning: Full "Game of Thrones" Season 4 spoilers ahead.
In the "'Game of Thrones: Season 4: Inside The Episode 10" clip, series creators David Benioff and D.B. Weiss dissect "The Children." The conclusion of the Battle of Castle Black after Stannis arrives at the Wildling Camp is discussed as is the importance of family. Stannis is the rightful heir to the Iron Throne and respects Jon Snow's bloodline even though he is a bastard. According to Weiss, Stannis is indebted to Ned Stark which is why he actually listens to Jon.
Cersei's decision to reveal her relationship with Jaime is another topic of discussion. It was a huge risk and Cersei refused to back down and her decision could have greatly affected how the future of the Lannister family if not for Tywin's death at the hands of Tyrion.
Daenerys is forced to lock up her two remaining dragons in "The Children" as they are now a danger to those she swore to protect. It's a tough decision but Dany had no other choice, according to the clip.
The brutal fight between the Hound and Brienne is also covered by Benioff and Weiss. Brienne wants to save Arya and protect her from the Hound but Sandor Clegane has actually been the one protecting Arya throughout "Game of Thrones" Season 4. Arya does not give the Hound mercy and she has learned some tough life lessons throughout her journey across Westeros.
Tywin and Shae's deaths, and Tyrion's motivations, are examined by Benioff and Weiss. Tywin tries to talk his way out of trouble but cannot and he is killed while sitting on a toilet.
Stannis' decision to fight the Wildlings is discussed by "A Song of Ice and Fire" series creator George R.R. Martin in a seperate clip. According to Martin, Stannis realizes he is "saving the realm to become king."
In the "'Game of Thrones' Season 4: Episode 10 - Brienne vs. the Hound" clip, Gwendoline Christie (Brienne), Rory McCann (the Hound) and Maisie Williams (Arya) break down the brutal fight scene. Christie decribes the fight as "glorious, epic, it was something mythical." Christie also says McCann, the actor, couldn't be any more different than the character he plays.
HBO also released the final goodbye between Tyrion and Jaime and the scene where Brienne meets Arya.
HBO also released the "Game of Thrones" Season4 finale viewer's guide which includes the synopsis and character biographies.
© Copyright IBTimes 2023. All rights reserved.