'Game Of Thrones' Season 5 Spoilers: Showrunners Explain Why Bran Will Not Appear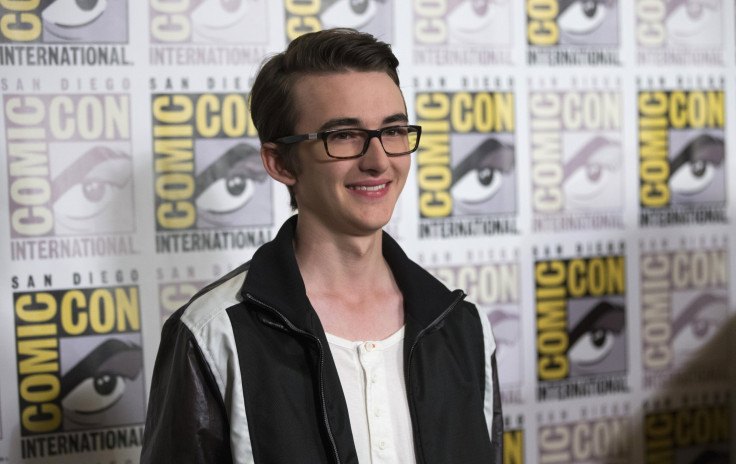 By this time, it's no secret to fans paying attention to "Game of Thrones" that the show is going to have to take a few creative liberties with George R.R. Martin's original source material. For example, Bran (Isaac Hempstead Wright) won't be in Season 5 at all.
That's right, it was confirmed last year that, after his stunning cliffhanger at the end of Season 4, the Stark son won't be heard from again until Season 6. When last we saw the young hero [SPOILER ALERT] he'd followed the three-eyed raven all the way to the Children of the Forrest. After battling some skeletons, Bran, Hodor (Kristian Nairn) and Meera Reed (Ellie Kendrick) find their way to a mysterious tree wizard that promised to teach Bran to harness his warg powers. Now, speaking to Entertainment Weekly, show creator David Benioff revealed we won't get to see this training, but we'll see the end result.
"Like, it would be far less interesting, after 'The Empire Strikes Back' to have an hour-long movie in between 'Empire' and 'Return of the Jedi' where Luke is training," Benioff said. "It's so much cooler to cut from end of 'Empire' to begging of 'Return,' where he's become the Jedi."
While Bran coming back like Luke bringing down Jabba the Hutt's palace sounds like a fun creative direction, the fact of the matter is that the HBO series has run out of source material for Bran's storyline. George R.R. Martin's novels are notoriously incomplete. The author of the "A Song of Ice and Fire" book series, which the show is based on, is not yet finished with the stories that he's been working on since the 1990s. While a total of seven books are planned, the author hasn't produced a new one since the fifth, "A Dance With Dragons," in 2011.
As those who read the books know, Bran's was the first storyline that the show caught up to, meaning until Mr. Martin puts more pen to paper, HBO can't do much to progress the story short of making it up on their own. At least Martin is hard at work pumping out the sixth book – just kidding. The Guardian recently reported that the author will not have the sixth book ready in 2015.
This will likely cause headaches for the show's creators and HBO as they have tentative plans to finish the hit series after Season 7. Although that isn't exactly "Plan A" for Martin or HBO, it's clear that they won't have enough from Martin's stories to create the next two seasons unless the books come out first.
Luckily, there's still plenty of book material from Martin to make the upcoming fifth season, which premieres on April 12.
© Copyright IBTimes 2023. All rights reserved.