Gas Prices 2014: Gasoline Costs Highest In 6 Years, But There's No Slowing Road Trips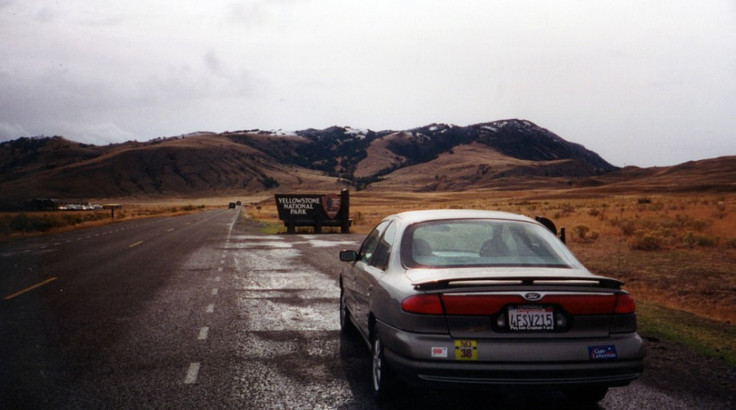 Gasoline prices for the Fourth of July weekend will be the highest in six years, but that's not keeping drivers off the road this year.
Despite paying 15 to 20 cents more per gallon than expected, 34.8 million Americans will drive 50 miles or more over the holiday weekend. That's the largest number of drivers expected for the holiday weekend since the financial crisis began in 2007 and 5 million more drivers than on Memorial Day, automobile club AAA predicted. (AAA defines the holiday travel period as July 2 to July 6.)
"With school out for summer, the Fourth of July holiday is typically the busiest summer travel holiday," AAA's chief operating officer, Marshall Doney, said in a statement. "Steady improvement in the economy has spurred increased consumer confidence and spending."
U.S. employers added more jobs than expected in June, marking the fifth consecutive month with significant job gains, the first time that's occurred since January 2000. However, wages have only increased 2 percent over the past year. So where's the expected rise in consumer spending coming from?
According to AAA's Independence Day Travel Forecast, the recent rise in consumer spending is due to Americans' willingness to "take on credit card debt, not an increase in income."
The national average gas price on Thursday was $3.67, 19 cents higher than it was this time last year and $1.05 higher than in 2009. Gas prices have largely fallen since 2008. On July 4, 2008, the national average gas price hit $4.10.
Gas prices usually decline between Memorial Day and the Fourth of July, but this year, prices rose because the conflict in Iraq pushed up crude oil prices. In recent days, oil prices have fallen slightly, but the change won't trickle down to lower gas prices for a few weeks. By Labor Day, gas prices will likely fall by 7 to 12 cents per gallon, according to GasBuddy.com oil analyst Tom Kloza.
Crude oil prices account for 65 percent of the price of gasoline, according to federal energy data. Refining the oil into gasoline, which requires both U.S. and foreign oil, accounts for 13 percent of the gas price, while transporting and marketing accounts for 11 percent, and taxes, which vary state-by-state, account for about 12 percent.
Drivers in California, Washington, Hawaii and Alaska are paying more than $4 per gallon, while drivers in South Carolina, Alabama, Mississippi and Arkansas are paying less than $3.50 per gallon. Strict regulations on gasoline drive up prices in Western states, while states with large refining capacity and relatively small populations demanding gasoline enjoy lower prices. However, gas prices would be even higher were it not for an expanding U.S. oil and refinery industry.
© Copyright IBTimes 2023. All rights reserved.