Gay Legal Rights: LGBT Marriages In Israel Recognized Under Same Immigrant Citizenship Path As Heterosexual Ones, Reports Say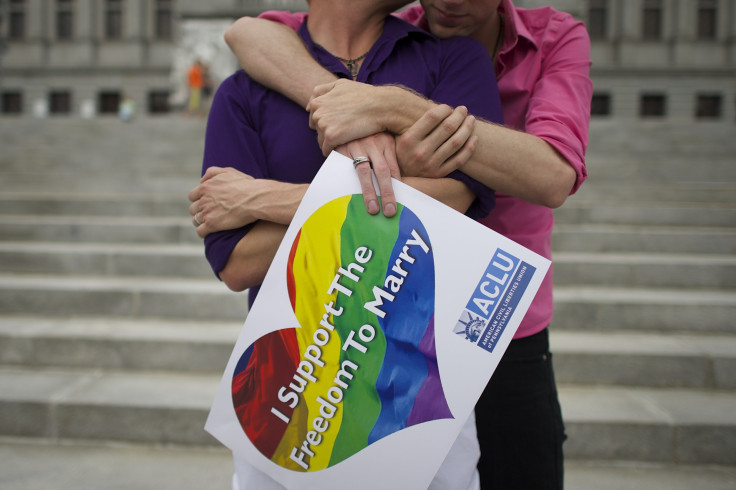 In a big leap forward for gay legal rights in Israel, the non-Israeli spouses of citizens who have gotten married in countries where same-sex marriage is legal will be able to claim Israeli citizenship at the same speed as heterosexual couples, according to an announcement by the country's attorney general.
Under the existing system, same-sex couples had to wait for as long as seven years and even then only be granted permanent residency rather than citizenship as opposed to the much quicker process for straight couples. The latest announcement by Avichai Mendelblit is in response to a petition filed in the High Court of Justice by the Gay Fathers Association, which challenged a provision in Israeli citizenship law that made reference to a "man and wife," therefore alienating married gay couples.
Last week, the state reportedly said it would be dropping the requirement that required the renunciation of foreign citizenship for Israeli citizenship to be awarded. It also added that the process was to be streamlined in order to bring the waiting time for gay couples in sync with heterosexual couples.
Iris Sheinfeld, a lawyer representing the association, told Israeli newspaper Haaretz that the news was very important: "For married same-sex couples, this is an extraordinary achievement."
"It was without a doubt unbearable to live here with tourist status, meaning that you were maintaining a work and family life without rights," Sheinfeld said, explaining that the announcement would cut short the initial stage where the non-Israeli spouse is admitted to the country on a tourist visa but with a right to work would be shortened to six months instead of four years.
"We still have work to do, but from a fundamental and practical standpoint, we are satisfied. In addition, this has a lot of influence on surrogacy abroad," she added.
While Israel has still not legalized gay marriage, same-sex marriages performed abroad are reportedly recognized in the country for some purposes.
© Copyright IBTimes 2023. All rights reserved.
FOLLOW MORE IBT NEWS ON THE BELOW CHANNELS