'General Hospital' Spoilers: Will Jason Convince Franco To Leave Kim For Liz?
Kim fought to free Franco from his life with Liz, but on the Friday, Nov. 15 episode of "General Hospital," Kim may realize that Franco is no longer optimistic about their future.
In the promo video for the ABC soap opera, Jason (Steve Burton) tells Franco (Roger Howarth) that no matter what he chooses, someone he cares about will lose. "General Hospital" spoilers reveal Franco makes a decision.
Franco initially planned to skip town with Kim (Tamara Braun) once the judge decided he was capable of making his own medical decisions. However, after he learned Kim tried to rape Drew (Billy Miller), he realized she needed help.
Franco feels like it is time to make his next move, but will Jason convince him to choose Liz (Rebecca Herbst) over Kim?
Elsewhere in the ABC promo video, Monica (Leslie Charleson) tells Kim to promise her that they'll live happy lives. "GH" spoilers reveal Monica is kind to Kim.
During the trial, Monica testified that she thought Drew's memories erased Franco and gave her a second chance to get to know Jason's twin. Even though leaving town would make it harder for Monica to get to know the son she never had, it appears she only wants what's best for Drew.
In the preview, Kim appears emotional after Monica's statement, but is it because she is no longer with the man she believes is Drew? Franco and Kim both know she needs help, but will they allow her past decisions to affect their future together?
"General Hospital" airs weekdays at 3 p.m. EST on ABC.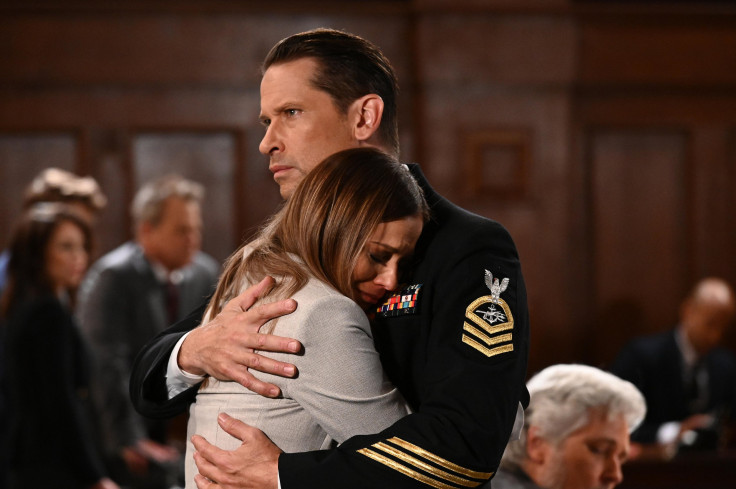 © Copyright IBTimes 2023. All rights reserved.