Generic Drugs vs Brand Name: Johns Hopkins Researchers' Biologic Study Looked At Cheaper Options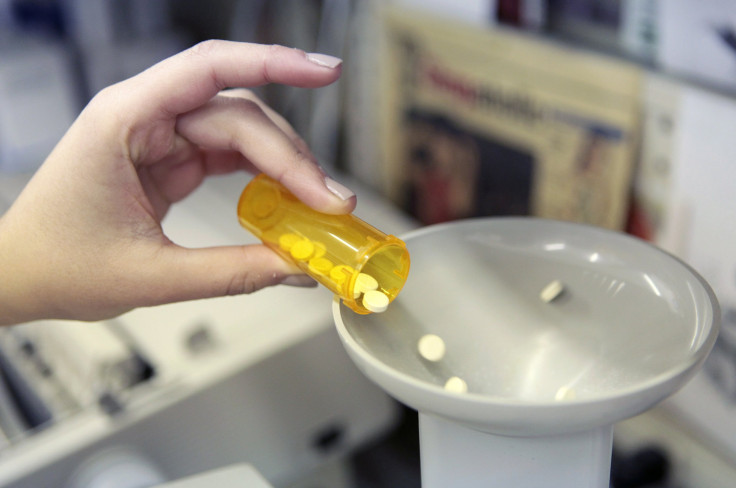 A new study indicates that generic biologic drugs — a cheaper option — are as just as effective as their brand name counterparts. Researchers from Johns Hopkins Bloomberg School of Public Health found that "generic forms of a biologic drug used to treat rheumatoid arthritis, inflammatory bowel disease and psoriasis" seemed to be just as safe and effective, according to a press release.
This is an important development, United Press International points out because "concerns about the ability to create generic biologic drugs close enough to the brand name originators has slowed their creation."
Biologics are medications that are made from living cells. They're typically difficult to manufacture and companies that make the brand-name versions say that generic, cheaper versions aren't the same as the original product, according to HealthDay. Effective generic versions, or biosimilars, could save patients and the healthcare system a lot of money.
"The billion-dollar question has been whether these 'generic biologics' are the same as the brand-name versions," said study leader Dr. Caleb Alexander, an associate professor at Johns Hopkins and co-director of the university's Center for Drug Safety and Effectiveness. "The same debate occurred with the advent of less complicated generic drugs and now it's being hashed out all over again with much more at stake — more room for error and more potential for cost savings to the health system. But based on the available evidence, we conclude that the products we studied appear comparable, and they will definitely be cheaper."
In the study, published in the journal Annals of Internal Medicine, Alexander and his colleagues analyzed 19 studies on Inflectra — a biosimilar for Remicade, a drug that treats arthritis and irritable bowel syndrome — and found the original biologic and the biosimilar were similarly safe and effective.
Inflectra was the first biosimilar to be approved by the Food and Drug Administration in April. Alexander said more research was needed to look into if other types of biosimilars — including insulin and cancer medication — could be as effective. The press release from Johns Hopkins noted that by 2017, biologics are expected to account for 20 percent of the total pharmaceutical market.
"Biologics are the wave of the future. That's where more and more of the pharmaceutical market is going in the years ahead," Alexander said in the statement.
© Copyright IBTimes 2023. All rights reserved.
FOLLOW MORE IBT NEWS ON THE BELOW CHANNELS