'Genshin Impact' Kojou Sara: Release Date, Abilities, Talents, Constellations And Animations [Leaked Details]
KEY POINTS
"Genshin Impact" 2.1 is anticipated to roll out in September
The update would reportedly introduce Kujou Sara
MiHoYo hasn't yet confirmed the launch of the character in Update 2.1
Chinese gaming studio miHoyo has revealed the new playable 4-star character Kujou Sara who will debut in "Genshin Impact" Update 2.1. Below are some leaked details about the upcoming character that the game developer has not yet officially revealed.
The upcoming "Genshin Impact" Electro bow user Kujou Sara would reportedly debut in the game's Update 2.1 via a character banner that will feature Raiden Shogun. Industry insider Lumie said the Raiden Shogun banner would release on Sept. 1 but clarified that the date might still change.
Another insider named Project Celestia also shared Sara's talents, including her Elemental Skill and Elemental Burst. Based on the leak, her Elemental Skill is called Tengu Stormcall, where she rapidly retreats with the speed of tengu while calling for the protection of the Crowfeather. She also gains Crowfeather Cover for 18 seconds and fires a fully-charged Aimed Shot.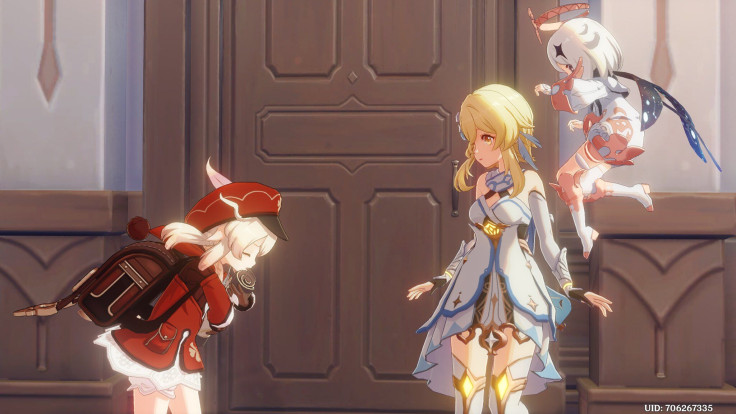 The cover will be consumed but will leave a Crowfeather at the target point. It will then trigger Tengu Juurai: Ambush, which will happen for a short time but cause Electro damage to opponents. It also grants the character an ATK Bonus based on Kujou Sara's Base ATK.
Meanwhile, her Elemental Burst is called Subjugation: Koukou Sentou. When this is activated, Sara lays down a Tengui Juurai: Titanbreaker. It deals AoE Electro damage to opponents. After a while, Titanbreaker will disperse into four rapid Tengu Juurai: Stormcluster, causing AoE Electro damage. Both Stormcluster and Titanbreaker will provide the active character with the same ATK Bonus they receive during the use of Elemental Skill.
Project Celestia also shared in a separate tweet Kujou Sara's Constellations. This includes Crow's Eye, Dark Wings, The War Within, Conclusive Proof, My World and Spellsinger. Industry insider abc64, on the other hand, uploaded a video showcasing the upcoming 4-star character's Normal Attack, Elemental Skill and Elemental Burst, which is available below.
While it is true that miHoyo could still change Kujou Sara's animations and kit, the video offers fans a glimpse of how the Electro bow user would play when she releases on "Genshin Impact." In the absence of official confirmation about Sara's abilities, fans should take these leaks as highly speculative at this stage.
© Copyright IBTimes 2023. All rights reserved.