'Genshin Impact' Leaks Reveal 'Boating Mechanic,' Repair Tool Box, New Enemy And Other Inazuma Details
KEY POINTS
"Genshin Impact" Update 1.5 launches on April 28
Ahead of its release, details of the next content coming to the game have been leaked
Leaked details include a new boating mechanic, a repair toolbox and a new enemy
More details about the next content coming to "Genshin Impact" have been leaked online recently, this time revealing a new boat, a repair toolbox and a new enemy.
"Genshin Impact" Update 1.5 is just a few hours away from its scheduled launch but leaks about the next major content coming to the game have been rife online, thanks to various industry insiders. The leaks have so far given fans more insights on what to expect about the next patch.
On Twitter, industry insider Genshin Report shared some important details about Inazuma. According to the insider, Beidou and her crew will help "Genshin Impact" players secretly enter the new region where they would meet the five-star Anemo character Kazuha. "This will double as a re-introduction to boats which will be frequently used in Inazuma," the insider added.
Apparently, the Inazuma or Kazuha introduction would add players with three new enemies. These are Inazuma-themed opponents that players need to beat.
Another industry insider, Project Celestia, shared the image render of one of the enemies anticipated to be introduced in Inazuma. According to this tipster, there are a couple of enemies, such as Kofuu and Souji. However, they are not yet sure which of these villains would be introduced in the next patch.
Defeating these new enemies would mean farewell to Liyue and the start of the player's journey to Inazuma, mentioned Genshin Report. Additionally, players would get a namecard which, according to the insider, is a sign of good luck for the adventure ahead.
It turns out, players will not yet get into the mainland of Inazuma but will have to first settle in the introductory area. The insider revealed a map, which appears to be composed of scattered islands.
Apparently, miHoYo would introduce a new boating mechanic where players will need to travel using a small sea vessel called Skiff. This small boat would serve as the primary mode of transportation in the Inazuma, perhaps at least in its early part.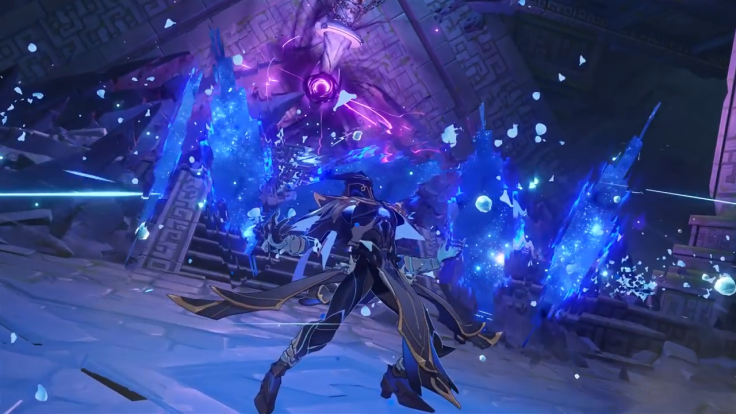 Moreover, "Genshin Impact" 1.6 would reportedly feature the Skiff Repair Tool Box. It appears that players would need this to repair the Skiff's damage, perhaps due to travel, since the insider claimed that boats would not feature combat. These details were taken from various data mining activities.
It is worth noting that while these details may have been present in the game's files at some point, these are not official. In other words, they could still change and might not even be released in the game.
In this case, fans should temper their expectations and take these leaks with a pinch of salt.
© Copyright IBTimes 2023. All rights reserved.