'Genshin Impact' Yae Sakura Release Date, Element, Weapon, Skills And Other Details Leaked
KEY POINTS
miHoYo held the "Genshin Impact" Update 1.5 Livestream over the weekend
The stream surprised many fans with the appearance of a new face
miHoyo provided some clues about the character
The company did not confirm if it's releasing her in the game
The recent "Genshin Impact" Update 1.5 Livestream surprised many fans when an unexpected character made an appearance. The character shares a striking resemblance with Yae Sakura, a character in the "Honkai Impact 3rd." This made fans wonder if miHoYo would introduce the Waifu in the game.
In the "Genshin Impact" Update 1.5 Livestream, Zhongli described the character as the "fox girl." She has an outfit that's undoubtedly Miko-inspired. Yae Sakura, as pointed out by DualShockers, has a lot of skins in the game that are Japanese-themed, reinforcing her potential link to the much-awaited Inazuma region.
Another reason why many fans think the unnamed character teased by miHoYo is Yae Sakura is that Ayaka mentions her in one of her voiced lines. The Princess of the House of Kamisato regards Yae Sakura with high respect, which implies that she is a revered Miko and an important figure in Inazuma in spiritual aspects.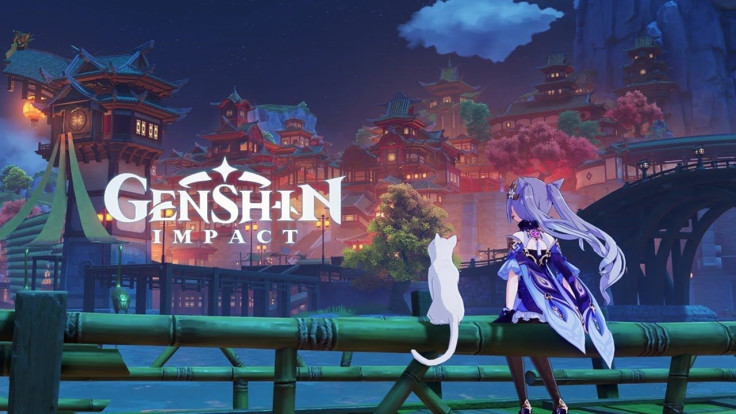 Aside from Zhongli's description of Sakura, translators noted that the mysterious character was introduced as a fox. This very well fits Yae Sakura's appearance and story. There are others who think that the mysterious character could be a descendant of the original Yae Sakura.
This is also very possible since both "Genshin Impact" and "Honkai Impact" worlds revolve around long period intervals where descendants of powerful characters could definitely surface. Zhongli, apparently, referred to her as Guuji Yae. Guuji refers to the Chief Priest of the Inazuma Shrine. This could mean that she is likely a deity or a spirit similar to the archon or adepti.
Yae Sakura is known for her katana skills, which hints at her weapon of choice. As for her element, she could be a Dendro user.
Yae Sakura's name, as well as her reference character, are seemingly Japanese-inspired. Ayaka, who is from Inazuma, also teases that she would like to work with her, hinting at the possibility that Sakura could arrive alongside or following her arrival in the game. Considering her potential ties with the Inazuma, she might arrive at least alongside the much-awaited region or a little later after if ever she launches in the game.
The Chinese gaming studio hinted at the possible launch of the region toward the end of Update 1.5. There is a chance that the mysterious character might become playable in a few weeks or probably when Update 1.6 launches.
Unfortunately, miHoYo has not said anything about the mysterious character. At this point, it is unknown if the character would really launch in "Genshin Impact" or if she is just being teased to further hype the release of the Inazuma region.
© Copyright IBTimes 2023. All rights reserved.