Genzyme Shares Hit New High Again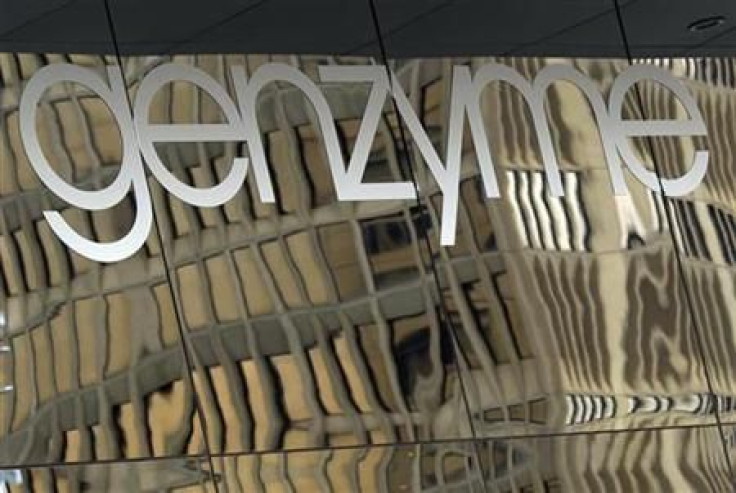 Genzyme Corp. (NASDAQ: GENZ) said Monday that its board has unanimously recommended to its shareholders to accept the latest sweetened offer from French drug giant Sanofi-Aventis SA (NYSE: SNY) and to tender their shares into the revised offer.
The positive results was seen in trading of Genzyme stock that had reached a new high for third time from March 7. The shares of the biotechnology firm touched a new 52-week high of $76.09 on Wednesday.
The Paris, France-based Sanofi-Aventis offered to buy all outstanding common shares of Genzyme for $74.00 a share or $20.1 billion in cash in mid-February.
The Cambridge, Massachusetts-based Genzyme's shareholders will also receive one Contingent Value Right, or CVR, entitling to additional cash payments on achieving specified milestones. The CVR will be publicly traded, and under the deal structure, the economic upside at each milestone will be shared between both companies' shareholders.
Sanofi-Aventis's initial public offer of $69 per share in late August was rejected by Genzyme on grounds of undervaluation, but later Sanofi took the bid directly to Genzyme shareholders. In late January, it had extended its $69 per share or $18.5 billion offer for all the outstanding shares of Genzyme common stock until February 15.
The potential combination of the companies would create a global leader in developing and providing novel treatments, giving both companies significant new growth opportunities. Sanofi-Aventis plans to further bolster its presence in the greater Boston area by making Genzyme its global center for excellence in rare diseases.
Genzyme's chief executive officer Henri Termeer will receive $158.4 million when the sale of his company to Sanofi-Aventis SA is final, according to a filing. Termeer will get $145.9 million in cash from his shares, stock options and restricted stock units, and will also receive a $12.5 million change-of-control payment if his employment is terminated when the deal closes.
Termeer said Feb. 16 when the companies announced the $20.1 billion deal that he planned to leave after a transition period. He will also receive additional $62.8 million in contingent value rights tied to Genzyme's experimental multiple sclerosis drug, Lemtrada. If Genzyme meets each milestone, the CVR would be worth $14 a share. Adjusted for the probability of reaching each goal, the CVR's intrinsic value is $5.58, Genzyme said in the filing.
Genzyme expects a 70 percent probability of reaching the production milestone, projected to be in the fourth quarter; and ascribed a 90 percent likelihood Lemtrada will be approved, estimated to be in the third quarter of 2012, the Bloomberg reported.
The company gave an 80 percent probability of the drug reaching $400 million in revenue, expected in the third quarter of 2013; and a 16 percent chance Lemtrada will top $2.8 billion in sales, projected in the third quarter of 2016, the Bloomberg reported.
On March 7, Genzyme stock touched a new 52-week high of $75.90. But on March 8, the stock surpassed this level to reach a new high of $76.01. But the stock has not stopped with that high yet.
During Wednesday's regular trading, Genzyme stock surpassed this level to hit a new high of $76.09. The stock closed Wednesday's trading up 0.07 percent at $76.05 on a volume of 3.61 million shares on the NASDAQ stock market. The stock traded betweem $45.39 and $76.09 during the past 52-weeks.
Sanofi-Aventis stock gapped open sharply higher on Wednesday at $35.22 compared to Tuesday's close of $35.15. The stock closed Wednesday's regular trading down 0.09 percent at $35.12 on a volume of 2.08 million shares on the NYSE. The stock traded between $28.01 and $39.48 during the past 52 weeks.
© Copyright IBTimes 2023. All rights reserved.