George Clooney, Amal Clooney Retreat To Italian Home After Receiving Order Of Protection Against Delusional Fan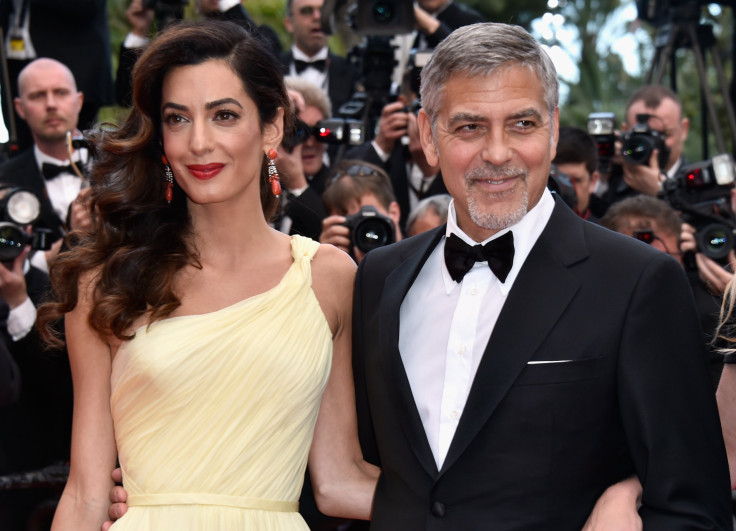 George Clooney and Amal Clooney are enjoying some well-deserved relaxation at their home in Italy after a scary situation with a delusional man.
According to TMZ, the couple received a lengthy threatening letter from one Mark Bibbee, who is said to have been diagnosed with bipolar disorder and schizophrenia. In his 189-page manifesto, Bibbee discussed violence, referencing a plot to kill former President George H.W. Bush as well as the disappearance and alleged murder of JonBenet Ramsey. He is also said to have called the Pulse nightclub massacre, which occurred on June 12 in Orlando, Florida, "a false flag event to cover for LGBT criminal and pedophiles." The letter was presented to a judge who has since ordered that Bibbee, who is being held in a mental health facility, stay at least 100 yards from the Clooneys.
Despite the frightening details of Bibbee's letter, the couple does not appear fazed. On Wednesday, Daily Mail reported that they were seen getting cozy in Lake Como, Italy. Amal and George were seen cuddling close to one another on their boat with actor Bill Murray. Amal, 38, is said to have been sipping on a tequila cocktail while they enjoyed a fireworks show. Their public display of affection came amid reports their marriage had hit a rough patch.
In May, tabloids reported that infidelity had rocked their marriage. The Academy Award winning actor was rumored to have cheated on his wife with actress Julia Roberts. Amal and the "Money Monster" star were said to have been arguing a lot, resulting in a major blowout during Cannes Film Festival. Those reports, which came from publications like Star magazine and the National Enquirer, were later debunked by Gossip Cop.
Neither George, 55, nor Amal has addressed their current legal situation nor the rumors surrounding their marriage.
© Copyright IBTimes 2023. All rights reserved.