George Clooney To Appear In 'Downton Abbey' To Raise Money For Charity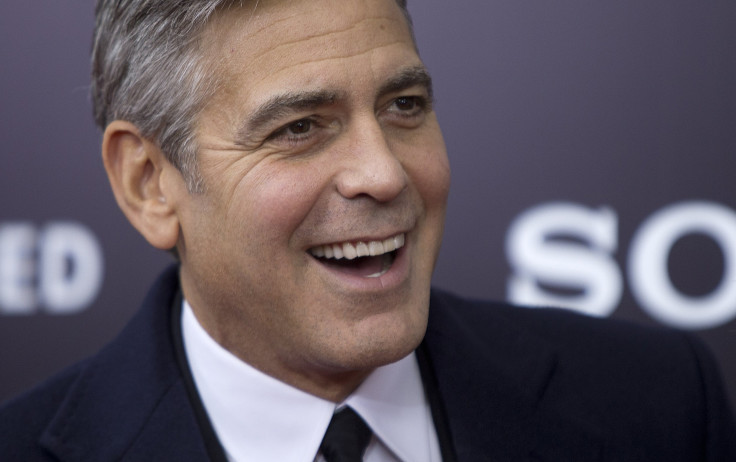 It looks like George Clooney might be caught cavorting with the Crawleys. A spokesperson for the British network ITV says the American actor will appear in an episode of "Downton Abbey" that will air on Christmas, the Telegraph reports.
According to the spokesperson, Clooney has already filmed his appearance in the hit show. It's unclear how his scene or scenes will be incorporated into the regular storyline: The segment he will appear in will be intended to raise money for Text Santa, ITV's yearly fundraising event, which allows contributors to donate money to their choice of six different charities; Clooney's scene, which the spokesperson described as a cameo, was specifically written to benefit the fundraising campaign.
While the spokesperson declined to say with whom Clooney will share a scene, rumor has it that Hugh Bonneville and Michelle Dockery are likely choices. Clooney and Bonneville reportedly became friends while filming "Monuments Men" together.
In May, US Weekly reported that Clooney had taken his fiancée, Amal Alamuddin, to Highclere Castle where "Downton Abbey" is filmed. The rumors fueled speculation the pair were considering the venue for their upcoming wedding. Now, the couple will reportedly tie the knot in Venice, Clooney told the New York Daily News.
One source told The Sun that Clooney's participation in the "Downton Abbey" episode has been "shrouded in secrecy."
"It's amazing it's taken four months for someone to find out. This is the biggest moment in Downton history and shows it's now the biggest drama in the world."
Clooney won't be the first American actor to guest star in "Downton Abbey." Paul Giamatti had a guest role in Season 4 and Shirley MacLaine appeared in Season 3.
The next season of "Downton Abbey" will air on Sept. 21 on ITV and on Jan. 4, 2015, on PBS in the United States.
© Copyright IBTimes 2023. All rights reserved.