German Regulator Says Ex-Deutsche Bank CEO Did Not Lie On Libor: FT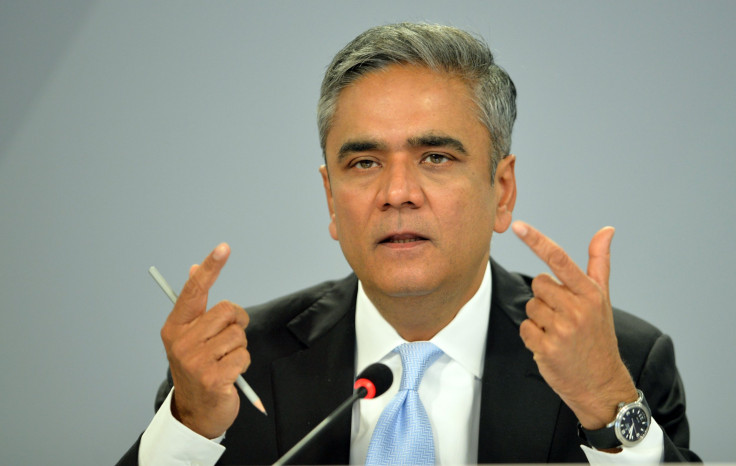 Germany's financial watchdog BaFin has cleared Deutsche Bank's former co-chief executive Anshu Jain of lying to the Bundesbank during investigations into interest rate manipulation, the Financial Times reported on Saturday.
Citing a copy of a letter seen by the paper, the FT said BaFin President Felix Hufeld had told Jain this month that BaFin considered the "probable" interpretation of the evidence weighed in Jain's favor and that it was dropping that part of its probe into Libor-rigging at Deutsche Bank.
According to the paper, Hufeld wrote in the letter dated July 17: "The suspicion that you made knowingly incorrect statements to a regulator seems unsubstantiated to me ... This aspect will therefore no longer be relevant in the continued assessment by BaFin."
The paper said Hufeld added that all the other allegations against Jain and the bank are still being evaluated by the watchdog, which is not expected to make its final determinations on the matter until the autumn.
BaFin and Jain, who resigned his position as CEO effective June 30, were not immediately available for comment on Saturday. "We continue to work with our regulator to bring this inquiry to a conclusion," Deutsche Bank said in an emailed statement.
The bank had told Reuters earlier this month that it disputed the allegation by BaFin that Jain had misled the Bundesbank, Germany's central bank. The German regulator has been investigating Deutsche Bank and the role it played during the financial crisis when Libor, a global inter-bank lending rate mechanism, was being manipulated.
Regulators have accused some of the world's largest financial institutions of tainting markets with fraud and collusion and several top executives have lost their jobs over the scandal. Deutsche Bank, Germany's largest lender, agreed with U.S. and British authorities in April to pay a record $2.5 billion to resolve investigations it manipulated benchmark interest rates used to price loans and contracts around the world.
© Copyright Thomson Reuters 2023. All rights reserved.