Germanwings Crash Victims Identified: Opera Singers Oleg Bryjak And Maria Radner Among Those Killed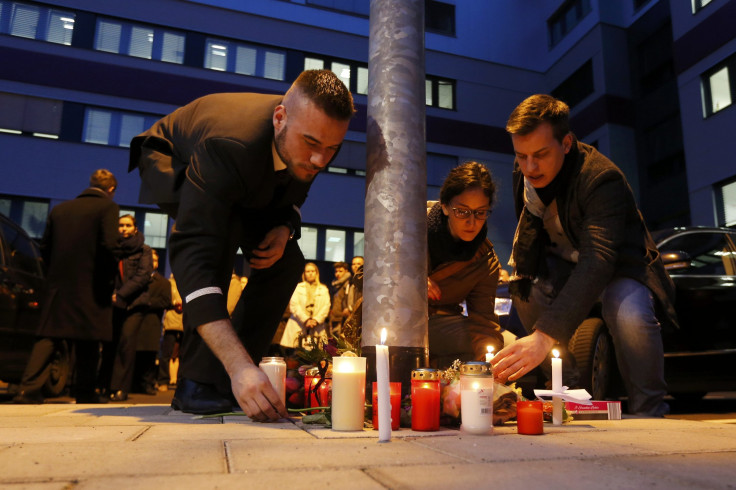 Two opera singers were among the 150 people killed in the Germanwings Flight 9525 crash Tuesday in the French Alps. Oleg Bryjak and Maria Radner were returning from Barcelona, Spain, where they had performed in Richard Wagner's "Siegfried" at the Gran Teatre del Liceu, according to media reports. French officials said everyone aboard the Airbus A320 perished in the crash.
Bryjak, a 54-year-old bass-baritone at the Deutsche Oper am Rhein in Düsseldorf, played the part of the evil dwarf Alberich. Radner, an alto, played the role of the goddess Erda in her debut at the Liceu. The young singer was headed home to her husband and baby, according to ABC.es News.
The Deutsche Oper am Rhein expressed condolences to Bryjak's family Tuesday. "We have lost a great artist and a great man in Oleg Bryjak. We are stunned," said Christoph Meyer, general director at the opera, according to the Associated Press.
Germanwings CEO Thomas Winkelmann confirmed there were 144 passengers – including two babies -- and six crew members on board Flight 4U 9525 from Barcelona to Düsseldorf, Germany, according to ABC News. Sixty-seven Germans and one Belgian were believed to be on board, and Spain's deputy prime minister said 45 passengers had Spanish names.
Sixteen children and two teachers from the Joseph-Koenig-Gymnasium high school in northwest Germany were also among the victims, Reuters reported. The names of other victims have yet to be released.
The plane crashed in an extremely mountainous and remote region in the Alps, about 100 miles north of Nice. The crash site is inaccessible to vehicles and difficult to reach on foot, according to the Independent.
Helicopters have spotted the wreckage overhead, but French authorities said it will take days to recover the bodies due to the deep snow, rocky terrain and looming storms. "We are still searching. It's unlikely any bodies will be airlifted until Wednesday," regional police chief David Galtier told Reuters.
© Copyright IBTimes 2023. All rights reserved.