Germany's Lufthansa To Outsource Tech Operations To IBM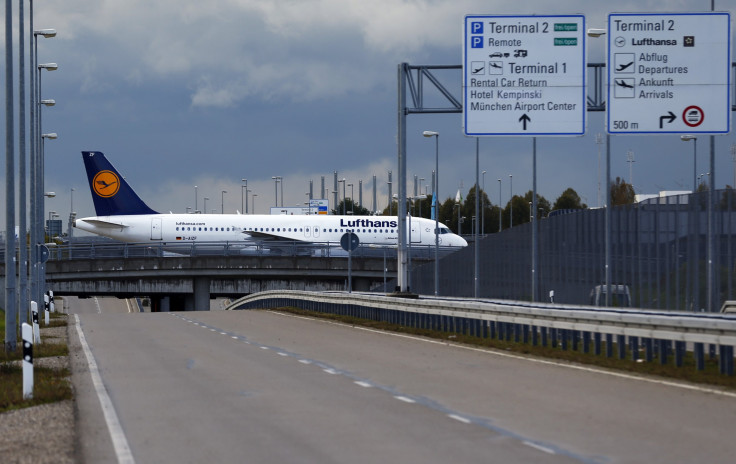 Lufthansa AG announced Wednesday that it will outsource its information technology operations to IBM. Germany's flagship air carrier said it expects to cut IT costs by about $89 million per year as a result of the deal.
The seven-year contract provides a much-needed boost for IBM. Big Blue on Monday reported third-quarter earnings per share of $3.68, well below analysts' expectations of $4.32. The company also announced that it would pay Globalfoundries $1.5 billion to take its money-losing chip manufacturing unit off its hands.
Lufthansa currently sources IT services from its Lufthansa Systems unit, which also provides tech services to other customers in the aviation, transportation and hospitality markets. The unit will be split into three companies, with plans to "sell the infrastructure division as part of the outsourcing process."
It was not immediately clear if IBM would acquire the division outright. A source familiar with the situation said any deal to that effect has not been made final.
Lufthansa said it would incur a one-time restructuring charge of about $304 million to cover costs associated with transitioning its tech operations to IBM.
Lufthansa is looking to cut costs. Earlier this year it reduced its operating profit forecast for 2014 to $1.27 billion due to weaker than expected revenue and the impact of labor disputes. Lufthansa pilots walked off the job this week, resulting in the cancellation of more than 1,500 flights. A note on the airline's website on Wednesday said the strike has ended.
The IBM deal "will directly improve our cost base and allows access to the latest IT technologies, which we will use to continue digitizing our business processes in order to increase efficiency and customer focus," said Lufthansa chief financial officer Simone Menne, in a statement. "This will also give the employees of the infrastructure division clear job prospects and enable them to participate in future technological developments," Menne said.
The bulk of the 1,400 workers employed at Lufthansa Systems' infrastructure division will transfer to IBM as part of the arrangement.
Germany's strict labor laws govern how employees can be laid off or transferred. Under section 613a of the country's Civil Code, workers employed at a business unit that is sold to another company generally go with the deal, with salary and benefits intact. Organizations that lay off workers must generally provide lengthy notification periods and extensive severance payments.
Outsourcing deals in the country "can be a very complex undertaking," said Olaf Baunack, managing director of consulting firm Alsbridge GmbH. Baunack added that German law prohibits companies from storing employee data outside the country, though IBM will be free to house Lufthansa's operational data, including customer records, "anywhere in the world."
Pending regulatory approvals, Lufthansa said it expects the deal to be complete by early 2015.
© Copyright IBTimes 2023. All rights reserved.
FOLLOW MORE IBT NEWS ON THE BELOW CHANNELS