Global Stocks Fall As Stronger Japanese Yen Offsets Crude Oil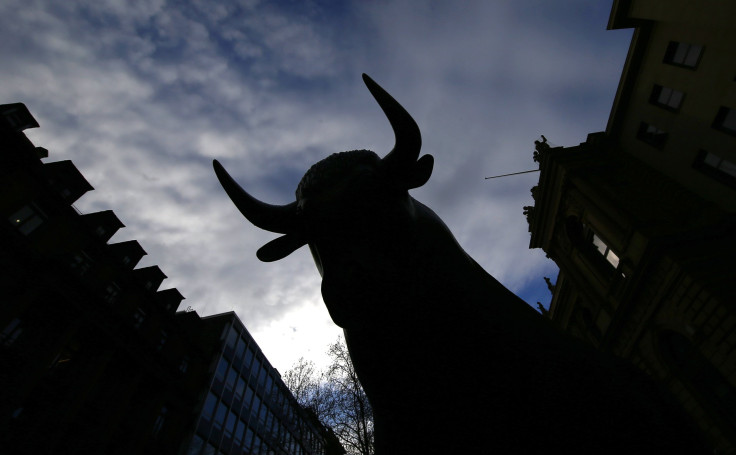 European stock markets were largely down Thursday as a stronger yen offset early gains in the European markets which were brought on by rising prices of crude oil futures and positive Wall Street cues from Wednesday. The U.S. dollar fell further against the yen Thursday after minutes of a U.S. Federal Reserve policy meeting on Wednesday offered little prospect of a rise in interest rates in July.
The dollar-yen exchange rate is seen as a broad gauge of investors' appetite for risk, with a rising yen seen as a safe haven to park assets amid a global slowdown, according to the Financial Times.
In late morning trade in Europe, France's CAC 40 was down 0.37 percent while the FTSE 100 gained a marginal 0.06 percent. Germany's DAX was 0.1 percent lower and the pan-European Stoxx 600 was down 0.97 percent.
China's Shanghai Composite Index fell 1.38 percent on worries about the imminent expiration of a temporary ban on stock sales by large shareholders. The Nasdaq-style ChiNext Index was also down 2.11 percent Thursday.
Elsewhere in Asia, Japan's Nikkei 225 squeezed out slight gains, closing 0.22 percent up, while Hong Kong's Hang Seng index rose 0.29 percent. India's S&P BSE Sensex was down 0.86 percent and South Korea's Kospi Index was up 0.13 percent.
In the U.S. stock markets, index futures were pointing down, with S&P 500 futures down 0.53 percent, while the Nasdaq and Dow Jones futures were 0.45 percent lower.
© Copyright IBTimes 2023. All rights reserved.