Gold Mining Shares Won't Be Attractive Until Gold Price Climbs Significantly -- Investment Analyst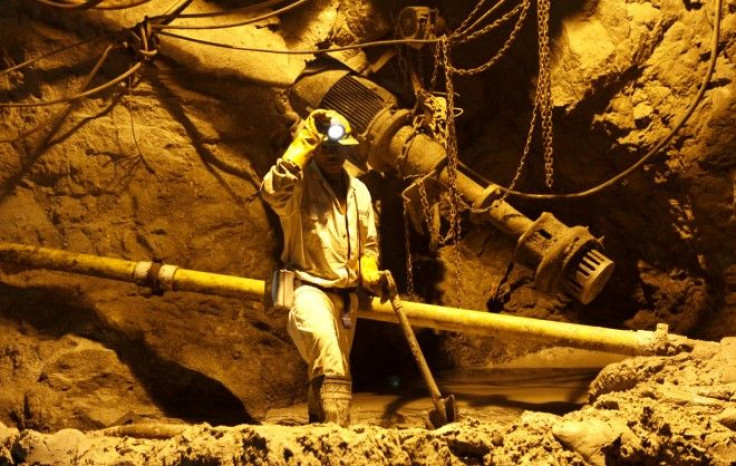 Investors in gold mining companies should resist the temptation to jump back into the market just because companies are cutting budgets and delaying projects, an investment analyst said Tuesday.
Chris Gaffney, a senior market strategist for EverBank Financial Corp. (NYSE:EVER) who specializes in precious metals, said the key to buying gold mining stocks is the price of the commodity, not changes in company budgets.
"If gold [price] stays where it is now, there's no reason" to buy shares of gold mining companies, Gaffney told International Business Times.
Only a significant uptick in gold prices should propel a smart investor toward gold mining stocks, he said.

"Not until we start to get a tick back up in gold, do…you start moving back into the mining sector," he said. He described the major mining stocks, like those of Barrick Gold Corp. (TSE:ABX) and AngloGold Ashanti Limited (ADR) (NYSE:AU), as "volatile."

Gold producers have struggled this year as gold prices have fallen almost 20 percent. They have sought to rein in capital expenditures and exploration costs, after a decade of booming gold prices allowed budgets to soar, with little return to shareholders.

According to many industry observers, gold mining companies haven't been effectively managed over the past several years. Mines have been sold and shuttered this year, as companies slim their asset portfolios.

Barrick, the world's largest gold producer by output, saw dismal second-quarter earnings, after a massive $5.1 billion impairment charge on its delayed Pascua Lama mining project. The company reported mixed earnings last week, with meager profit gains, and indefinitely suspended construction on its Pascua Lama mine.

The company also said it aims to shed 1,850 jobs this year, of which 85 percent have already been cut.

Smaller gold producers have started hedging on gold prices, wanting to fix in 2013 prices in case 2014 brings further price declines.

World Gold Council executives said at a New York event last week that they haven't advised gold producers to hedge on gold prices. They added that hedging has had little impact on mine production and overall gold supply. Gold producers form the core membership of the council.

Although hedging by producers can impact prices in the medium and long term, Gaffney said he hasn't yet seen senior gold miners take aggressive hedging positions, a view council executives echoed.

Barrick's shares have declined 45 percent for the year to date. Anglo Gold has declined 53 percent for the year so far, and major producer U.S. Newmont Mining Corp. (NYSE:MEM) has seen 41 percent price declines.
© Copyright IBTimes 2023. All rights reserved.