A Good Idea? BuzzFeed Rejects Republican National Committee Advertising Deal Over Donald Trump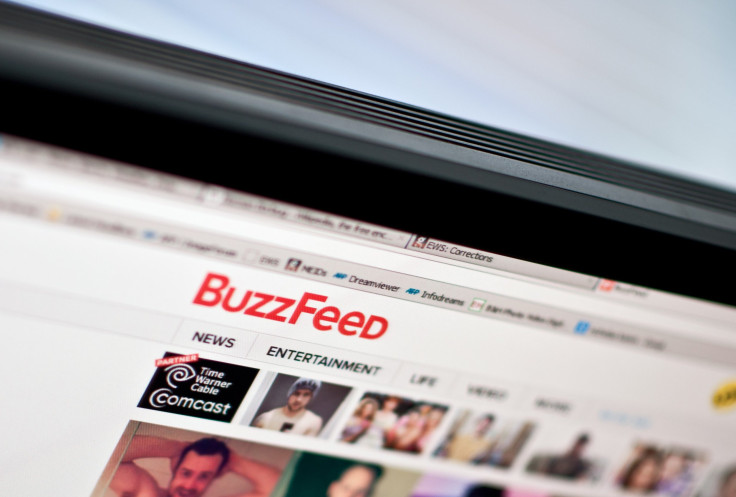 Online media company BuzzFeed announced on Monday it backed out of an advertising deal with the Republican National Committee, citing the party's support for presumptive presidential nominee Donald Trump. The main concern, according to BuzzFeed's founder and CEO, Jonah Peretti, is Trump's policies, which Peretti says would stymie the work of his employees and the freedom of the press.
The deal was estimated to be worth $1.3 million, according to Politico, which first reported the story. While publishers can and do reject ad deals with abhorrent groups or businesses that would alienate their audiences — think the KKK or escort services — turning down an ad deal with a major political party is unusual if not unprecedented in modern times.
"The tone and substance of his campaign are unique in the history of modern U.S. politics," Peretti said in a companywide email. "Trump advocates banning Muslims from traveling to the United States, he's threatened to limit the free press, and made offensive statements toward women, immigrants, descendants of immigrants, and foreign nationals."
Peretti used the uniqueness of Trump's policies to defend a decision he said has "no influence on our continuing coverage of the campaign" or on BuzzFeed's policies toward "all our advertisers."
The decision to block advertising from a major U.S. political party may be unique, too, at least in modern times. Publishers tend to stand on neutral ground when it comes to advertising, rejecting only the most insidious groups. Most newsrooms insist on a firewall between their marketing and editorial departments.
"Advertising is always accepted at the publisher's discretion. Lots of places have turned down advertising, usually because the message of the advertising violates the principles of the community or audience the publication serves," wrote Kelly McBride at the Poynter Institute, a Florida-based journalism advocacy and educational organization.
McBride, who writes about journalism ethics, cited publishers' refusal to run ads from Holocaust deniers, gun manufacturers and prostitutes.
But the Republican Party doesn't fall into these groups. And instead of citing concerns from its audience, BuzzFeed took the unusual stance of advocating for its employees. In the letter explaining BuzzFeed's stance, Peretti cited the difficulties his Muslim employees would have if Trump's proposed (probably unconstitutional) ban on Muslim travelers were instituted.
While BuzzFeed's mainstay has been churning out countless cutesy and shareable lists that have earned it scorn and ridicule, it has in recent years used revenue from the popularity of its content millers to invest in real journalism. Earlier this year, BuzzFeed won the prestigious Ellie Award from the American Society of Magazine Editors for its outstanding coverage of the nation's H-2 guest worker visa programs, underscoring how both migrant workers and the American workers they displace can be subject to labor law and wage violations.
Is this a wise decision on BuzzFeed's part? It depends on its motives, says McBride, who points to BuzzFeed's big revenue miss in 2015 and its lower expectations for this year. The company is private, so a lot of its financial information is unknown. It received $200 million in a funding round last year from NBCUniversal, a Comcast holding, which valued the company at $1.5 billion. To put that into perspective: The New York Times is valued at $1.9 billion
If revenue is a concern, then taking a side against a major political party could lead to further lost revenue if BuzzFeed is perceived to be censoring views with which it doesn't agree. Huge companies with big ad budgets, including Home Depot, Target and Procter & Gamble, all lean their campaign money to the Republican Party.
BuzzFeed currently relies on sponsored content for a significant portion of its revenue. On Monday, the company had promoted articles from insurer Geico, online travel agent booking.com and Brita water filters, made by Germany's Heinz Hankammer.
If Peretti is right, and his desicion on Trump is based on the candidate's "unique" tone and substance, Republican-leaning companies and organizations might forgive and forget. If they don't, BuzzFeed may have just drawn a costly line in the sand.
© Copyright IBTimes 2023. All rights reserved.