Google Driverless Cars Slowed By California DMV Testing Laws [VIDEO]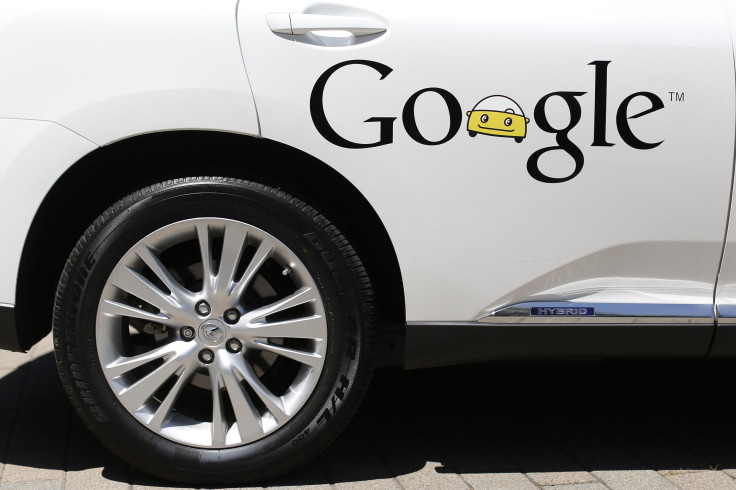 Earlier this year, Google Inc. (NASDAQ:GOOGL) announced that its self-driving car could be on the road within the next five years and be commonplace within a decade. New California guidelines, however, have presented the possibility that Google engineers commuting to company headquarters in Mountain View won't be able to take the car to work.
The California Department of Motor Vehicles has introduced new testing rules that require drivers to take "immediate physical control" of a vehicle on public roads in the event of an emergency. That requires all cars to have a steering wheel, brakes and accelerator pedals, while the prototype for Google's driverless car only comes with a large red emergency "Stop" button.
The regulations, which go into effect Sept. 16, come after Google executives asked the California DMV to consider how the company might be able to legally test driverless cars as well as automated motorcycles and trucks in populated areas.
"We wanted to take baby steps in terms of testing and how technology is rolled out so we are capable of handling it and Californians accept it," Bernard Soriano, the top DMV official, told the Wall Street Journal, which was the first to report on the testing rules.
Google, in response, plans to install a small steering wheel as well as pedals that drivers can use during the testing phase.
"With these additions, our safety drivers can test the self-driving features, while having the ability to take control of the vehicle if necessary," a company spokeswoman told the Journal.
© Copyright IBTimes 2022. All rights reserved.
FOLLOW MORE IBT NEWS ON THE BELOW CHANNELS