Google Games Console: Streaming Platform, Stadia, Slams Sony And Nintendo Stocks
Google's unveiling of game streaming platform Stadia seems to have dented the stocks of entrenched gaming market players Sony and Nintendo.
The Japanese shares of Sony and Nintendo fell 3.38 and 3.21 percent respectively on Wednesday.
Google on Tuesday unveiled Stadia as a cost-effective game streaming platform to play high-end games online without spending big dollars on consoles.
Stadia will formally enter the market later this year. The expectation is that Google's entry will be disruptive to top players Sony, Nintendo and Microsoft who are dominating the space.
The stock crash is an overreaction
But an analyst described the stock crash as an "overreaction." Serkan Toto, CEO of Kantan Games consultancy said Google is a powerhouse and Stadia is promising. But he cautioned against going overboard as the gaming market is a tough nut to crack.
Game streaming is a challenging area and is dotted with bigger entry barriers unlike the streaming success of Spotify, Hulu, Netflix, and Apple Music in movies, TV content, and music. The enterprise of game streaming is botched by constraints such as larger processing power and internet bandwidth. Even a slight pause in buffering will not be forgiven by serious players.
One more analyst echoed similar assessments. Piers Harding-Rolls, director of research and analysis at IHS Markit said console content and services spend make 25 percent of the $128 billion markets. He said the console gaming sector will remain intact as part of the overall gaming market.
No great shake-up by Google
It is unlikely that Google's entry will shake up the market and choke the next cycle of console sales. The analyst sees the possibility of Google taking away some users who are unwilling to spend $400 or more on a new console.
Consumer spending on console hardware is around $14.7 billion and the overall console market is $47 billion.
Google splashed its dramatic foray into the gaming segment at the annual Game Developers Conference in San Francisco.
The unique selling point seems to be pathways to connect with games via the Play button on YouTube videos taking a user instantly into the game.
Why does Google claim Stadia is unique?
Google demonstrated the platform by showing the video of Assassin's Creed Odyssey game and illustrated how a Play button on the YouTube video takes the viewer to the game.
According to Phil Harrison, Google's head of gaming, "We do not want users spending hundreds of dollars, sometimes thousands of dollars, to create a gaming rig in their home."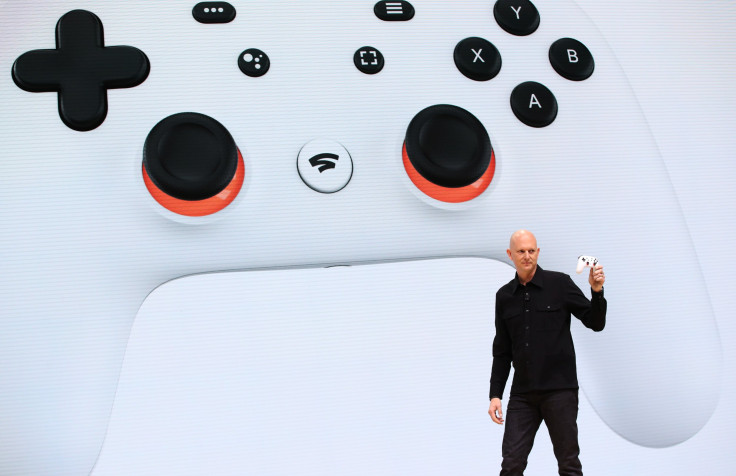 Meanwhile, Microsoft responded to Google Stadia. Phil Spencer, head of gaming in an internal memo promised a bigger E3.
The memo reminds that cloud gaming wars are set to intensify.
"Google went big today and we have a couple of months until E3 when we will go big," said Spencer.
"No big surprises but impressed by their leveraging of YouTube, the use of Google Assistant and the new WiFi controller," added Spencer. Microsoft is gearing up with its own cloud gaming service XCloud that will stream games to phones, tablets, PCs, and TVs.
© Copyright IBTimes 2023. All rights reserved.
FOLLOW MORE IBT NEWS ON THE BELOW CHANNELS