Google Inc. Is Building Its Own Uber, And Ride-Sharing App Says It's Working On A Self-Driving Car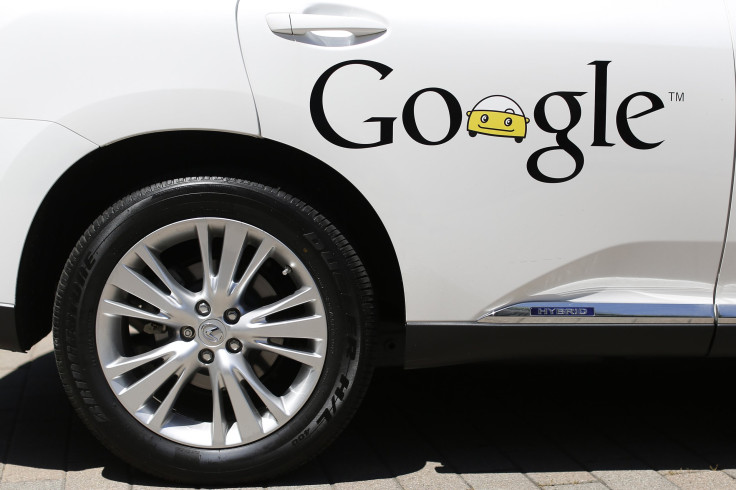 Google Inc. is one of Uber's biggest investors, but that isn't stopping the search giant from developing its own ride-hailing app, which will reportedly work alongside its self-driving car project. Uber is reportedly aware of the plans, and is also working on a robotic car project of its own.
Google is preparing its own taxi-calling app, which will work alongside its driverless cars. The idea of a Google "robo-taxi" service has surfaced since it introduced the first prototype of the self-driving car, but the search giant is farther along on its own ride-hailing app than was previously thought, according to a Bloomberg report.
In response to the plans, Uber is considering removing Google's chief legal officer from its board of directors. Google Ventures invested $258 million into Uber in August 2013, and shortly thereafter, Google's chief legal officer, David Drummond, joined Uber's board of directors. The deal was Google's venture capital division's biggest ever, and it invested even more less than a year later.
A source from Uber's board reportedly told Bloomberg that Drummond has informed Uber about Google's plans, even showing them images of a Google-branded taxi app being used by the search giant's employees. The report says Uber is now considering whether Drummond should be asked to resign, and it announced Monday that it was working on its own autonomous vehicle, or self-driving car.
"We believe the most sensible option is for legislators to allow new transport platforms like Uber to co-exist with established forms of transportation within a carefully-formed regulatory environment that upholds safety standards whilst providing consumers with more choice," Uber said in a statement.
Uber will compete with Google as well as Tesla Motors, Volkswagen Group and a host of other automakers to advance self-driving car technology.
Uber said it would partner with Carnegie Mellon University for a research facility based in Pittsburgh, Pennsylvania, that would develop a driverless car to "co-exist" alongside the human drivers that power its taxi app. It already relies on Google Maps for its smartphone apps on iPhone and Android, giving the search giant a treasure trove of data about ride-sharing trips.
Google announced earlier this month that its own self-driving car would be ready by 2020. Its prototypes lack manual navigation features like a steering wheel or petals, and reportedly have trouble operating in bad weather -- a major drawback to all of the driverless-car technologies currently under development.
One sign of strife between the companies was an announcement last week that Google would start displaying information from a number of apps inside of its Google Now service, which included apps like Pandora Internet Radio, AirBnb and Uber-competitor Lyft, but not Uber itself.
© Copyright IBTimes 2022. All rights reserved.
FOLLOW MORE IBT NEWS ON THE BELOW CHANNELS