Google Maps Stop All The Fun, Shuts Down Map Maker Tool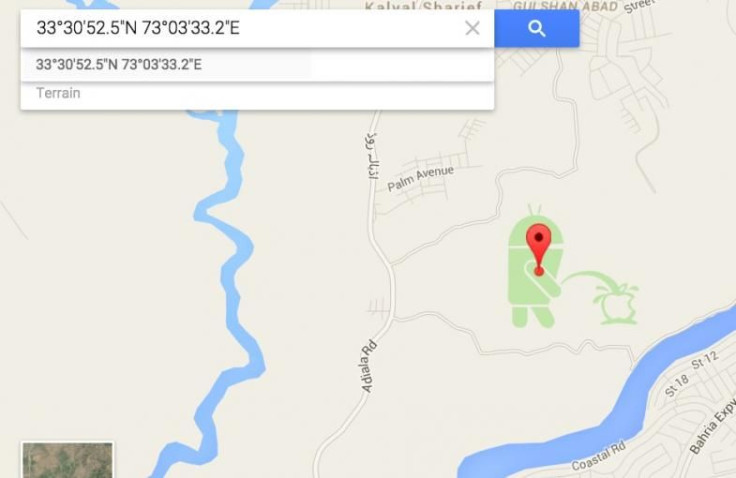 Once, Google let anyone edit Google Maps through its Map Maker tool. That was before pranksters put "Edwards Snow Den" in the White House and an Android bot urinating on Apple Inc. headquarters.
Google product manager Pavithra Kanakarajan attributed the decision to shut down the feature from the "escalated attacks to spam Google Maps," in a statement posted on the Google Product Forums. "As a consequence, we suspended auto-approval and user moderation across the globe, till we figured out ways to add more intelligent mechanisms to prevent such incidents."
Google opened its map maker tool for anyone to edit in December 2011. And that time, each edit went under manual review, but since, the company has integrated automatic submission as the system scales. Google Maps is usable in over 200 countries worldwide and therefore accessible to millions of users. In April, Google announced that it was working to improve spam detection. As of now, all edits made to Google Maps are under a manual review process, according to the statement.
If you go to the Map Maker site now, a pop-up will appear that reads: "Map Maker will be temporarily unavailable for editing starting May 12, 2015. We are terrible sorry for the interruption this outage might cause to your mapping projects. Please bear with us and plan your activities suitably."
Indeed, crowdsourcing for data is a smart system for Google to keep its location and map system relevant for users as it competes with Apple's own map. Though the system has been repeatedly ridiculed due to inaccuracies, Apple is rumored to be building its own search engine which could vastly improve the system's data.
Google's suspension is expected to be temporary, the statement reads. There is no indication on when it will be lifted. The update was first spotted by blog SEO Roundtable and later reported by TechCrunch.
© Copyright IBTimes 2022. All rights reserved.
FOLLOW MORE IBT NEWS ON THE BELOW CHANNELS