Google Releases New Yi Halo VR Camera With 17 4K Cameras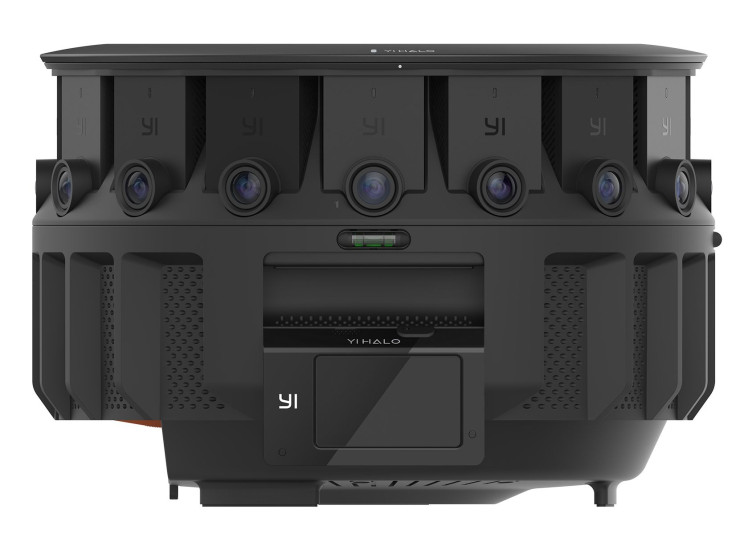 Google's latest virtual reality product isn't exactly consumer-targeted, but it soon will give them more VR content in greater fidelity. In a post Monday, Google announced the Yi Halo and the Jump Start program for VR filmmakers for its Jump VR program.
The Yi Halo is a VR camera that sports 17 4K-capable cameras. The $16,999 camera is capable of shooting at up to 8K. According to Google, the camera's internal battery can last for 100 minutes and weighs less than eight pounds. Check out a preview of the camera below:
Read: Facebook Announces Spaces, VR Hangout App, For Oculus Rift F8 Conference
The Jump Start program is designed to give filmmakers easy access to hardware like the Yi Halo. Through the program, filmmakers can apply to get free access to a Yi Halo and the Jump Assembler, which is Google's program designed for processing VR video. Interested filmmakers can apply for the program's first application round here until May 22.
While Jump and hardware like the Yi Halo aren't the most accessible mass market products, they fit in with Google's larger strategy for VR. The company wants to have a mix of consumer products like the Daydream VR and still provide strong options to larger business and creative users.
Read: Google Launches Showcase For WebVR Experiences From Developers
As Google noted, Jump partners have included the New York Times and the NFL. For Google, making it easier for creatives to produce high-quality VR content helps draw more people to VR, which ultimately helps out Google's bigger goals.
© Copyright IBTimes 2023. All rights reserved.