Google Robots: 5 Things You Need To Know About The Next 'Moonshot' From Android Creator Andy Rubin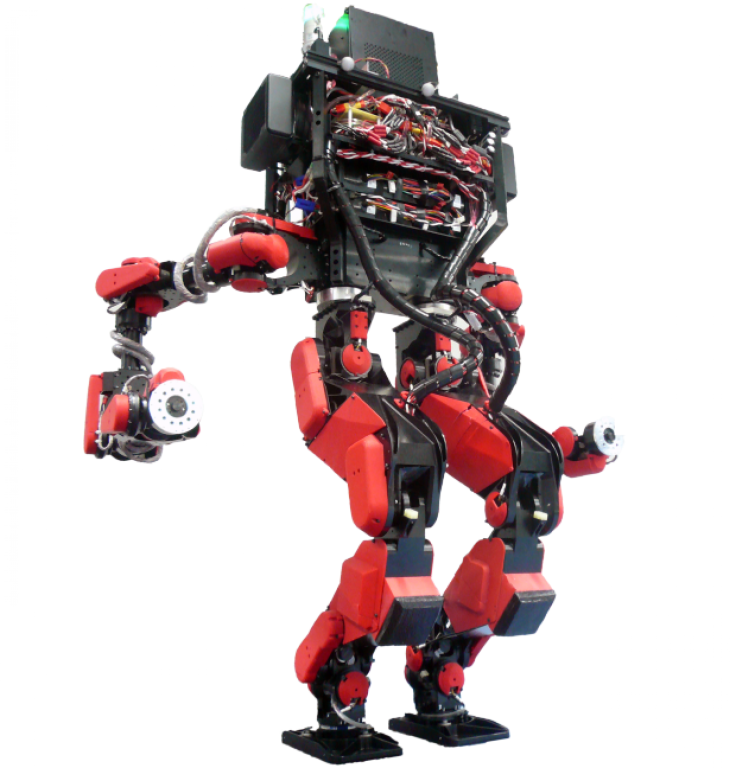 Amazon's (NASDAQ:AMZN) Jeff Bezos recently announced that the company was testing the use of drones for package delivery. Not one to be upstaged, Google (NASDAQ:GOOG) quickly announced that it is working on a robotics project all of its own.
Unlike the top-secret Google X Labs, where the self-driving car and Google Glass were spawned, the next generation of robotics is being developed with an eye for release in the near future.
The project is being spearheaded by Andy Rubin, the former CEO of Android, Inc., and after it was acquired by Google, head developer of the Android operating system. Google's free mobile OS is now the world's most popular, and Rubin left in March to work on "other projects."
Here are 7 things we know about Google's Robots:
1) Android's Andy Rubin started out as a robotic engineer.
Rubin began his engineering career working in robotics, with German firm Carl Zeiss, before joining Apple Computer.
Google Robots is Rubin's next venture, and like Project Loon and Project Glass, the program is still very early in development, but Rubin hopes to have a product ready "sooner rather than later," according to an interview with the New York Times.
2) Rubin and Google say they want to release a Robot product "soon."
Rubin and Google have already acquired seven technology companies this year to support the robotics project. They are located throughout the United States and Japan.
3) Google's seven acquisitions are mostly robotics firms.
One company, Schaft, is a small team of Japanese engineers who left Tokyo University to develop build a humanoid robot. Another company acquired is Industrial Perception, an American start-up focused on robotic arms for truck-loading, as well as computer vision systems. Two San Francisco-based robotics firms, Redwood Robotics and Meka, were also brought on board.
So were Bot & Dolly, which helped develop the special effects for the film "Gravity"; Holomni, a designer of high-tech wheels; and Autofuss, a design and advertising agency.
4) Google's Robots will focus on automating manufacturing.
Rather than be a consumer product, Rubin and Google are looking to accomplish tasks like automating electronic assembly rather than offer a consumer product. That means an eventual slimming down of roles such as those found at the Fort Worth, Texas, factory that assembles the Moto X, run by Motorola Mobilty, a Google company.
5) Some, but not many, "breakthroughs" will be required.
Rubin told the New York Times that while breakthroughs might be required in areas like sensors and software development, the hardware is ripe for Google's robots. Robot mobility is already advanced enough -- with moving hands and arms -- for the company's products.
6) Google's robots could appear sometime in the next 10 years.
Rubin said that the robotics project is on track to develop a product sooner rather than later, but said that like "any moonshot, you have to think of time as a factor … We need enough runway and a 10-year vision."
So while the Mountain View, Calif., company wants to release a robot sooner rather than later, it will likely be 2024 before it ships its first Google Robot.
7) Larry Page is cheerleading Google Robots from the get-go.
Page took to his Google+ page to announce his support for the project
"I am excited about Andy Rubin's next project. His last big bet, Android, started off as a crazy idea that ended up putting a supercomputer in hundreds of millions of pockets," Page wrote. "It is still very early days for this, but I can't wait to see the progress."
© Copyright IBTimes 2022. All rights reserved.
FOLLOW MORE IBT NEWS ON THE BELOW CHANNELS