Google Stance On Net Neutrality, Ties With Conservative Political Group, Worry Activists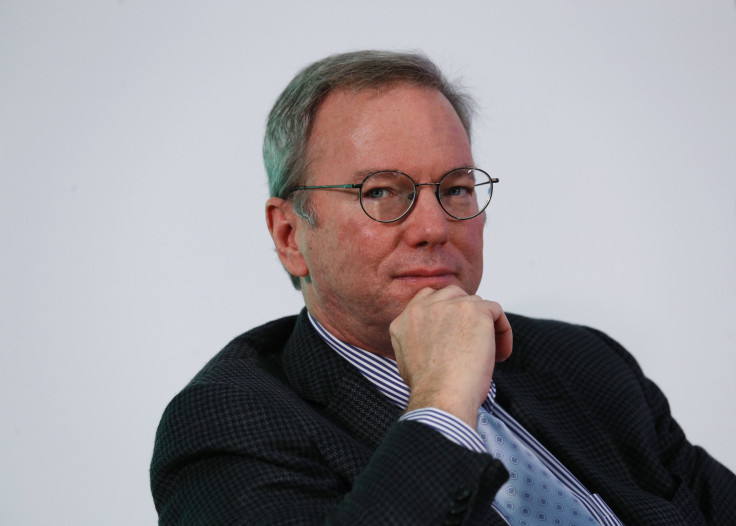 Dozens of advocacy groups have signed a letter asking Google Inc. (NASDAQ:GOOGL) to end its relationship with a political group that opposes the same net neutrality rules Google once supported. The letter comes at a time when technology companies have become increasingly outspoken in their opposition to repealing net neutrality while Google has remained curiously silent on the issue.
Common Cause, a nonprofit liberal advocacy group, addressed the letter to Google's executives, asking them to end their affiliation with the American Legislative Exchange Council, or ALEC. The letter, co-signed by more than 50 groups, accuses ALEC of teaching American lawmakers how to block clean energy legislation and supporting the merger between Comcast Corp. (NASDAQ:CMCSA) and Time Warner Cable (NYSE:TWC), a deal only supported by 11 percent of U.S. citizens.
"The public knows that the ALEC operation -- which brings state legislators and corporate lobbyists behind closed doors to discuss proposed legislation and share lavish dinners -- threatens our democracy. The public is asking Google to stop participating in this scheme," the letter stated.
"Just a few weeks ago, Microsoft Corp. ended its affiliation with ALEC. This extraordinary measure was due to concerns over ALEC's extreme views. That extreme agenda includes denying climate change, defunding public services, curtailing labor rights and opposing net neutrality."
The Coca-Cola Co. (NYSE:KO), Kraft Foods (NASDAQ:KRFT) and the massive accounting software firm Intuit Inc. (NASDAQ:INTU) cut ties with ALEC before Microsoft (NASDAQ:MSFT) also walked away. Google's affiliation with ALEC was first unveiled in August when The Daily Beast discovered Google and Facebook Inc. (NASDAQ:FB) were listed on the company's Communications and Technology Task Force for what appeared to be the first time.
While it's not clear what issues Google has enlisted ALEC for, the obvious question focuses on the notion that seems to indicate Google has changed its position on net neutrality, a set of guidelines that force Internet service providers to treat all Internet traffic -- whether it be streaming video, large downloads or just casual emails -- the same, forbidding them from charging more for conveying digital content that puts a strain on network connections.
Activists and lawmakers have warned that repealing net neutrality would permit ISPs like Verizon Communications Inc. (NASDAQ:VZ) to force content creators into a so-called fast lane agreement, which would charge a streaming video company more for the same service. That price surge, Netflix Inc. (NASDAQ:NFLX) CEO Reed Hastings has warned, would be passed on to the consumer and essentially be the first step toward a regulated Internet.
In 2006 Google CEO Eric Schmidt wrote a note to Google users warning about how the repeal of net neutrality presents a "serious threat" to "Internet freedom."
"Today the Internet is an information highway where anybody -- no matter how large or small, how traditional or unconventional -- has equal access," he wrote. "But the phone and cable monopolies, who control almost all Internet access, want the power to choose who gets access to high-speed lanes and whose content gets seen first and fastest. They want to build a two-tiered system and block the on-ramps for those who can't pay."
Google was also influential in the demise of the polarizing Stop Online Piracy Act and the PROTECT IP Act, although the company did not take a visible stance in the debate over the Cyber Intelligence Sharing and Protection Act.
Google changed its tone in a Public Policy announcement published in 2010, saying the company has entered into a partnership with Verizon to publish a proposal outlining the best way to "move the network neutrality debate forward constructively."
"It's true that Google previously has advocated for certain openness safeguards to be applied in a similar fashion to what would be applied to wireline services," the policy notice explained. "However, in the spirit of compromise, we have agreed to a proposal that allows this market to remain free from regulation for now, while Congress keeps a watchful eye."
Google did not respond to repeated requests for comment from International Business Times, but Common Cause Program Director Todd O'Boyle told Ars Technica it's possible Google joined ALEC to find a partner that will help the growth of Google Fiber, the company's fiber-to-the-premises initiative.
"[Google] might be concerned about right-of-way and video franchising related to Google Fiber, or maybe they want to work on state tax issues," he said. "The point is whatever they are lobbying on, it should be done out in the open, and not behind a corporate front group. ALEC operates largely in secret, so it's a vehicle for undisclosed corporate influence peddling. Many firms have turned to ALEC to influence legislators behind the scenes, but for such a technologically advanced company, Google is definitely behind the curve."
© Copyright IBTimes 2023. All rights reserved.
FOLLOW MORE IBT NEWS ON THE BELOW CHANNELS