Google Wireless: Search Giant Plans To Become Carrier Network In Google Fiber Cities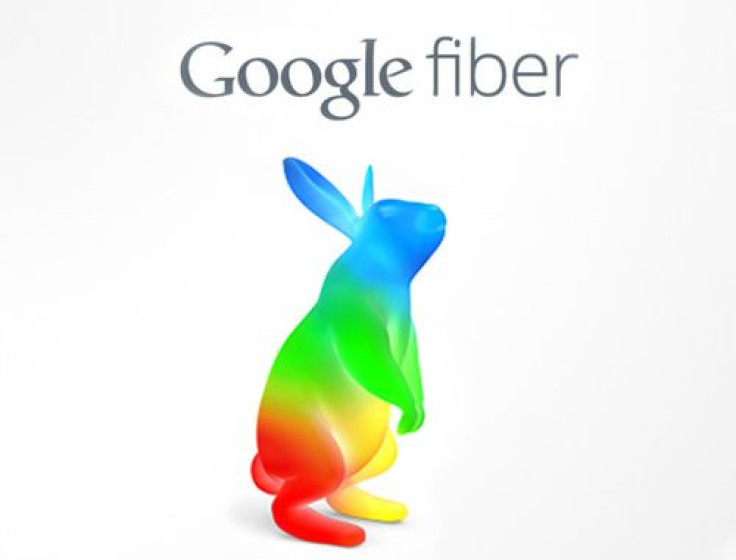 Google (NASDAQ:GOOG) may have set its sights on America's airwaves. Executives have been in discussions over a plan to offer wireless services in areas served by Google Fiber Internet and TV, the high-speed fiber-optic network it operates in select American cities.
Google early this year held talks with Verizon (NYSE:VZ) about becoming a mobile virtual network operator, or MVNO, to purchase access to the wireless network at wholesale rates, then reselling the service to customers. Google had similar talks with Sprint last year before the carrier was officially acquired by the Japanese firm Softbank (TYO:9984), according to the report.
Details about the full scope of Google's wireless plans remain vague, but the company is reportedly looking to offer smartphone users voice and Internet access wherever they go. The information speculates that Google may use its Fiber network to provide Wi-Fi access points to supplement a potential wireless network.
In cities where the search giant operates Google Fiber, it promises seven years of free home Internet to customers willing to pay a "construction fee" that varies from $30 to $300. Google waives the fee for its premium "Gigabit Internet" plan ($70/month), increasing the free plan's 5 Mbps downloads to 1,000 Mbps, as well as its "Gigabit + TV" package that includes HD television service ($120). Verizon charges upwards of $90 per month for home Internet service with 75 Mbps download speeds on its FiOS service.
Google has expanded the reach of its Fiber networks to new neighborhoods in Kansas City, Mo., and Provo, Utah, and is preparing to build one in Austin, Texas. Google says it also plans fiber-optic networks in Salt Lake City, Atlanta, Portland, Ore., and six other cities.
Fiber is Google's attempt to "shame the top U.S. cable and telecom giants" into providing better service to customers, according to Time magazine, a claim that it has neither confirmed nor denied. So far, it has worked: After Google announced plans to expand in Austin, AT&T (NYSE:T) began the installation a high-speed fiber-optic network of its own, launching it late last year. Google apparently now intends to challenge the two largest U.S. carriers, Verizon and AT&T, which together serve more than two-thirds of America's wireless customers, and have been criticized as a "duopoly."
Follow Reporter Thomas Halleck on Twitter @tommylikey
© Copyright IBTimes 2022. All rights reserved.
FOLLOW MORE IBT NEWS ON THE BELOW CHANNELS