Google's Schmidt To Davos: We Don't Have A Monopoly On The Internet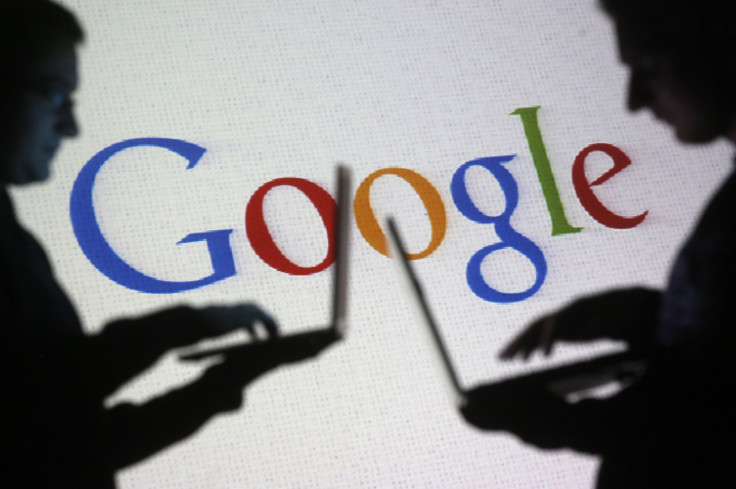 Google may be the most popular provider of Internet products and services in the world, but chairman Eric Schmidt said that the Mountain View, California-based search giant is constantly under threat from new companies attempting to disrupt the tech business.
When the multinational corporation was founded 19 years ago, it faced competition from other brands providing similar services, including the likes of Yahoo, AltaVista and AskJeeves.com. Now, as the online and Internet space rapidly changes, a new class of tech players could soon give Google a run for its money.
"On the question of dominance, you now see so many strong tech platforms coming through and you're seeing a reordering, and a future reordering, of the leaders because of the rise of the app on the smartphone … All bets are off. We have a whole new set of players," Schmidt said on Thursday during a panel at the World Economic Forum in Davos, Switzerland. The panel also included Facebook COO Sheryl Sandberg, Microsoft CEO Satya Nadella and Vodafone CEO Vittorio Colao.
A number of other companies are beginning to provide services similar to Google's, or are developing new search technologies in spaces that Google doesn't completely own, such as mobile. Both Facebook and Apple have search products, with Facebook having its own algorithm and Apple embedding search into a number of its products.
Currently, the European Union is weighing whether to classify Google as a monopolist, given its stranglehold on services like search-based advertising. A number of regulators have suggested breaking up Google and dividing it into smaller parts. Google possesses an approximately 90 percent share of the search market in Europe and its Android-based products have up to an 80 percent share of the smartphone operating system market worldwide, according to IDC.
Schmidt has said that Google is merely part of a larger Internet ecosystem, and that attempts to frame the company as a monopolist miss the point.
"This issue of providing direct answers to questions is at the heart of complaints being made about Google to the European Commission," Schmidt said last October on the Google Europe blog. "Companies like Expedia, Yelp, and TripAdvisor argue that it deprives their websites of valuable traffic and disadvantages their businesses. They'd rather go back to 10 blue links. What's interesting is that the traffic these websites get from Google has increased significantly — faster in fact than our own traffic — since we started showing direct answers to questions ."
© Copyright IBTimes 2023. All rights reserved.