'Gotham' Season 2 Spoilers: Promo Poster Highlights The New Villains That Will Terrorize Gotham City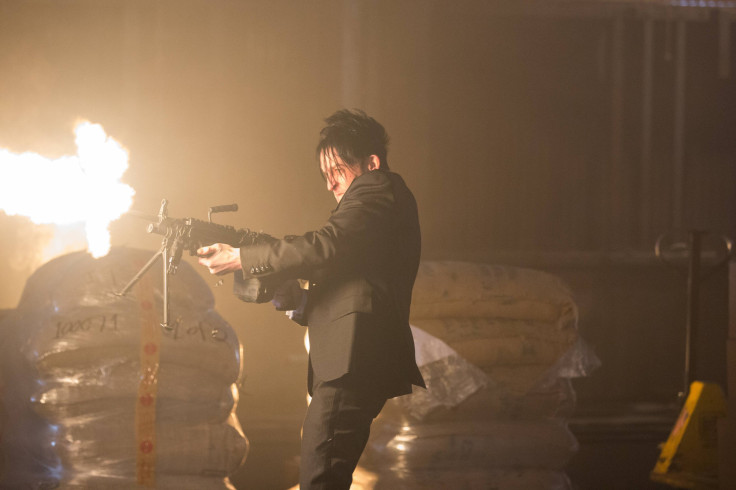 It looks like things are going to get darker before the dark knight comes of age in Gotham City. The villains will be out in full force and ready to take over the city in Fox's second season of "Gotham."
Camren Bicondova, who plays Selina Kyle/Catwoman on the show, tweeted out the Season 2 poster Wednesday night. The poster shows many of last season's characters like Detective Jim Gordon (Ben McKenzie), Bruce Wayne (David Mazouz), Harvey Bullock (Donal Logue) and Oswald Cobblepot/Penguin (Robin Lord Taylor). The teaser also features some new faces who are going to be key players in Season 2, like Jessica Lucas as the whip-cracking Tigress and James Frain as Theo Galavan.
Theo Galavan is a billionaire who claims to want to save the city from itself, but is really plotting to create chaos. The role will be new territory for "Gotham" because the character doesn't appear in the comics or other "Batman" franchises. Tigress, a.k.a. Tabitha Galavan, is Theo Galavan's sister and main enforcer. Tigress was a batman villain in the series "Batman Beyond" where she was a human spliced with tiger DNA by an evil genetics expert. The first photos of Lucas and Frain on the show were released by The Hollywood Reporter.
Showrunner Bruno Heller told fans at San Diego Comic-Con in July that the freshman season was about old school Gotham, while the sophomore installment will take a new turn. "This season, it's the rise of the villains," he previewed in TVLine report, as the city "starts to decline into chaos."
While much of the focus will be on the villains, there will also be new heroes introduced. Michael Chiklis will be joining the cast as Captain Nathaniel Barnes, which gives Detective James "Jim" Gordon (Benjamin McKenzie) a solid back-up in his pursuit to turn around the Gotham City Police Department.
"Gotham" tells the story behind Detective Gordon's rise to Commissioner in Gotham City in the years before Batman arrives and many of the villains come of age. "Gotham" Season 2 returns this fall. The premiere episode is scheduled to air on Monday, Sept. 21, on Fox.
© Copyright IBTimes 2023. All rights reserved.