'Gotham' Season 4 Spoilers: Michael Cerveris Cast As Professor Pyg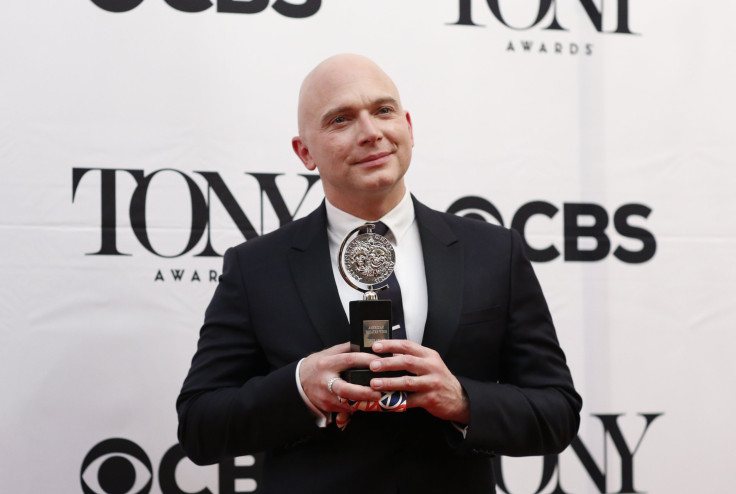 A Tony Award-winning actor is about to join "Gotham" Season 4. Michael Cerveris, known for his stints in "The Good Wife" and "The Tick," will be portraying the villain Professor Pyg.
According to TV Line, Cerveris will appear in several episodes, and it's all thanks to his buddy status with executive producer Danny Cannon. "Michael is one of my best friends," Cannon said. "He was in my film school graduation movie, when we were both amateurs. And now he's joining the fold as Professor Pyg."
In the comic books, Pyg also goes by the name Lazlo Valentin. He wears a pig mask and is the leader of the Circus of Strange. He has a small army of "Dollotrons," comprised of victims who wears doll-like masks.
His storyline will probably coincide with the Scarecrow's, and Cannon cannot wait to bring Jonathan Crane (Charlie Tahan) back. "When the studio asks you to tone back because it's too scary, you know you've done something right!"
The origin story of the Scarecrow, a.k.a. Jonathan, was established during the 15th episode, after Detective Jim Gordon (Ben McKenzie) and his partner Harvey Bullock (Donal Logue) went after his father, Gerald, for harvesting the adrenal glands of his murder victims.
Jonathan was last seen screaming in terror in the hospital, after being injected by his father's experiment and being subjected to a constant state of terror. Drew Powell, who will portray the zombie Solomon Grundy, told Comic Book that the Scarecrow will be "super creepy," and he guaranteed that fans will "love" his comeback.
The first teaser about the Scarecrow's reappearance was actually made by McKenzie several months ago. "There are some villains that I'm a fan of that are in season four," McKenzie told Comic Book Resources then. "I've always been keen on the Scarecrow. It would be nice if the Scarecrow showed up."
Powell used to portray Butch Gilzean, but he was left for dead during the Season 3 finale. Executive producer John Stephens clarified that Butch is still fighting for his life in Season 4. Sadly, he wasn't treated well in the Gotham General Hospital.
"And so in order to clear up space for more beds, the administrators at the hospital have him dumped in Slaughter Swamp, as one does in Gotham. So he emerges reborn out of Slaughter Swamp as the character we know as Solomon Grundy," Stephens told Entertainment Weekly.
"Gotham" Season 4 will premiere on Sept. 21 on FOX.
© Copyright IBTimes 2022. All rights reserved.
FOLLOW MORE IBT NEWS ON THE BELOW CHANNELS