Grammy Awards 2015: 9 Trivia Facts About Music's Biggest Night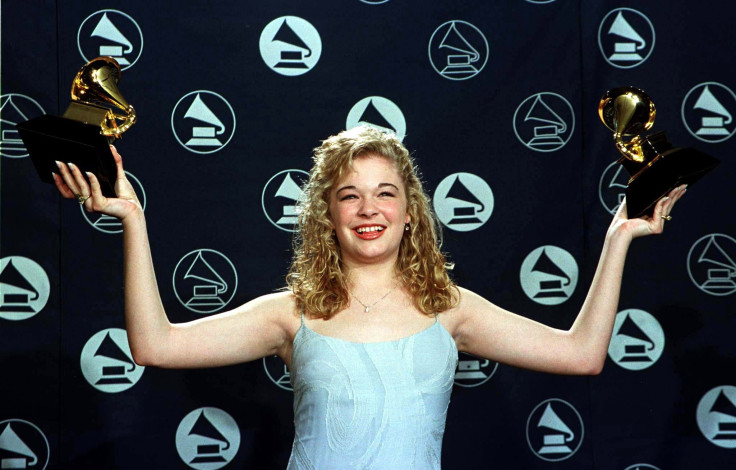 Music's biggest night is almost here. The 57th annual Grammy Awards ceremony will be shown live on CBS Sunday at 8 p.m. EST. The most popular names in music will be gathered to honor the year's best in music in more than 83 categories, as well as take in dozens of star-studded performances.
Here are nine trivia facts to know about the Grammys presentation ahead of the 2015 show:
Originally called the Gramophone awards, the first Grammys were handed out in 1959 at the Beverly Hilton Hotel in Beverly Hills, California. The ceremony was hosted by comedian Mort Sahl. Frank Sinatra was among the inaugural winners.
The first Grammy Awards presentation to be televised was in 1971. The ABC broadcast remains the highest-rated Grammy telecast of all time.
Who votes for the Grammys? Thousands of musicians and music-industry professionals affiliated with a group called the National Academy of Recording Arts and Sciences, or NARAS, pick the winners.
Who has the most Grammy Awards? That would be classical music conductor Sir George Solti, who won 31.
Which woman has the most Grammy Awards? That honor belongs to country singer Alison Krauss, who has 27 wins out of 41 nominations. She first won in 1991 for Best Bluegrass Recording.
Country singer LeAnn Rimes was the youngest person to win a Grammy Award, securing the designation as Best New Artist in 1997 at the age of 14.
The only Grammy Award to ever be revoked was Milli Vanilli's win for Best New Artist in 1990. The award was taken back when it was revealed that the rhythm and blues duo did not actually sing on their album.
The 2009 Grammy Awards show became infamous for an incident that had nothing to do with it. At a pre-Grammy party the night before the awards were handed out, R&B singer Chris Brown assaulted pop singer Rihanna, leading to the cancellation of the duo's scheduled Grammy performance.

On the eve of the 54th Grammy Awards ceremony in 2012, Whitney Houston was found dead in her room at the Beverly Hilton. The legendary singer, who was scheduled to perform at the presentation the next day, died from accidental drowning.
Will you be watching the 2015 Grammys? Tweet your thoughts to @Ja9GarofaloTV
© Copyright IBTimes 2023. All rights reserved.