Greece Debt Crisis: Eurozone Expected To Pass $11.2 Billion In New Loans, Debt Relief Unlikely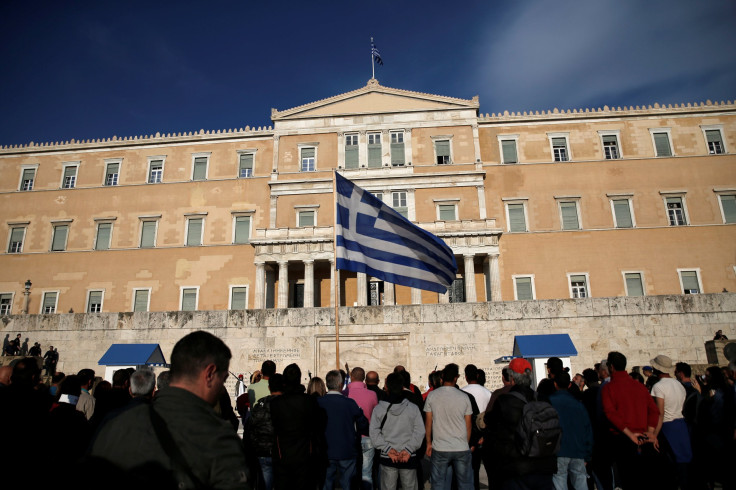 Eurozone finance ministers are expected to approve Tuesday the reforms Greece proposed to unblock 10 billion euros ($11.2 billion) in new loans after a six month delay, according to media reports. However, Athens is unlikely to get debt relief because of the bloc's differences with the International Monetary Fund (IMF).
The government introduced pension and income tax reforms along with several measures to privatize state assets and deal with bad loans, announced Sunday, as part of its aim to meet the conditions for the loans, without which Greece would default on debt repayments in July. The Mediterranean country has been cut off from debt markets since 2014 and signed off on a third international bailout last year.
The eurozone also earlier approved contingency measures that would kick in if Greece fails to meet its primary surplus target of 3.5 percent of GDP in 2018, as the IMF believes it will.
"I'm hopeful that we can finish the review and pay about a 10 billion euro loan tranche, which will take away some of the so-called Grexit pressure and hopefully brings private investors back to Greece," Finnish Finance Minister Alexander Stubb said, according to Reuters.
Greek Finance Minister Euclid Tsakalotos earlier said the deal would enable the distribution of more bailout cash to Athens to cover debt repayments in the coming months.
Cutting the debt burden is important politically for Greek Prime Minister Alexis Tsipras. The move was reportedly demanded by the IMF in return for its participation in the latest bailout.
Germany and several other countries are interested for the IMF to be part of the bailout to add credibility to the process, but Berlin strongly opposes debt relief, which the IMF says is necessary for the health of the Greek economy. However, earlier this month, Germany eased its objections on the issue.
© Copyright IBTimes 2023. All rights reserved.