Gregg Allman, 64, Engaged To 24-Year-Old Girlfriend: Shannon Williams To Become Wife No. 7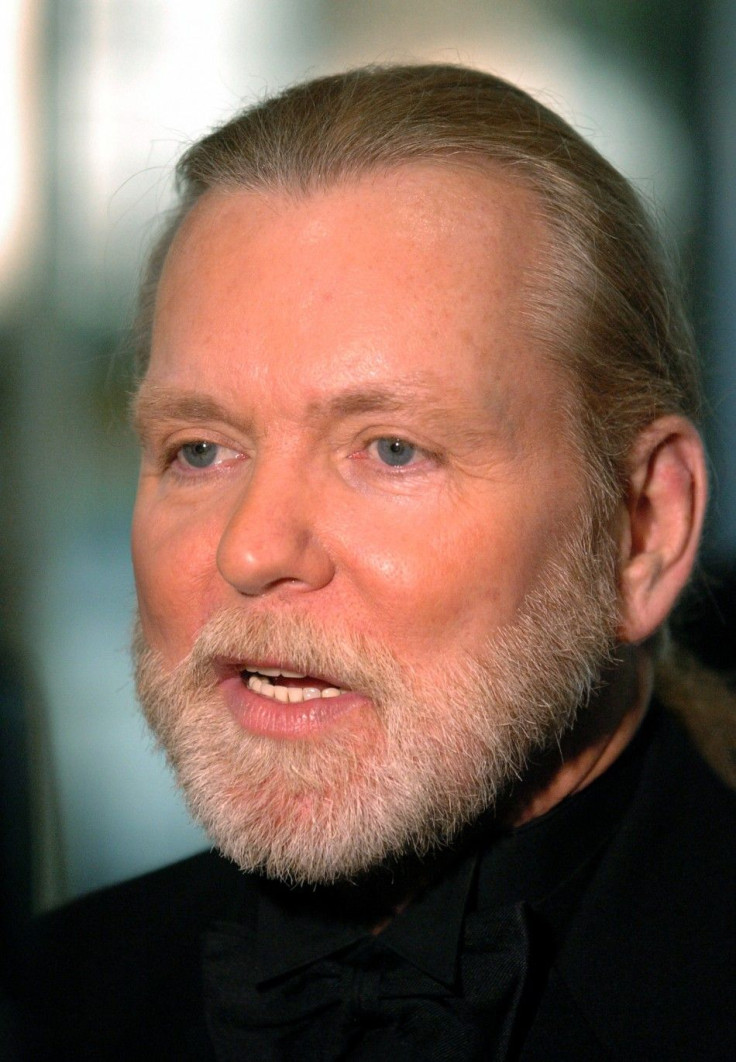 Gregg Allman, the 64-year-old founding member of The Allman Brothers Band, revealed on Piers Morgan Tonight that he is engaged to his 24-year-old girlfriend Shannon Williams.
A press rep for Allman confirmed the news of the engagement to Williams on Friday, according to The Associated Press. The AP reported Williams started dating Allman shortly after a liver transplant amongst other health issues. On Jan. 13, Allman proclaimed his love for Williams to The AP, saying, I am totally in love.
In love or not, this isn't the first time Allman has been married; He has been married on six separate occasions to different women, some of which he has children with. Here is a definitive timeline of Allman's women.
Wives
1. Shelley Kay Winters, 1971-1972, 39-year-old son Devon Allman
2. Janice Blair, 1973-1975, no children
3. Cher, 1975-1979, 35-year-old son Elijah Blue Allman
4. Julie Bindas, 1979-1981, 31-year-old daughter Delilah Island Allman
5. Danielle J P Galiana, 1989-1994, no children
6. Stacey Fountain, 2001, no children
Girlfriends with children
1. Mary Lynn Green, 45-year-old son Michael Sean Allman
2. Shelby Blackburn, 19-year-old daughter Layla Brooklyn Allman
Allman said he has only been in love with two of the six wives but they didn't reciprocate.
On the show, Piers Morgan asked Allman, How does [Williams] feel about becoming wife number seven? However, Allman fired back at Morgan.
That's not what she's becoming. She's becoming wife number one. I don't have a wife, I haven't had one for years, Allman said. This time I'm really in love.
Shannon Williams isn't even the youngest woman Allman dated. Between 1986 and 1988, Allman dated Shannon Wilsey, whose porn name was Savannah, when she was just 16-years-old, according to Lyrics Freak.
© Copyright IBTimes 2023. All rights reserved.
FOLLOW MORE IBT NEWS ON THE BELOW CHANNELS