This Nurse Got COVID-19 After Being Vaccinated. Here's How
A San Diego nurse has tested positive for COVID-19 more than a week after receiving the vaccine for the virus, highlighting the point that inoculations are not silver bullets against the pandemic.
The nurse, who identified himself only as Matthew W., posted in a Facebook message about receiving the COVID vaccine from Pfizer and then six days later becoming sick with what he later found out was the coronavirus, KGTV, an ABC affiliate out of San Diego, reported.
Matthew received the Pfizer vaccine as a healthcare employee, who works at two different San Diego local hospitals, on Dec. 18. He said he started feeling ill on Christmas Eve as he suffered from chills, muscle aches, and fatigue, the news outlet said.
On Dec. 26, he went to a drive-up hospital coronavirus testing site, where he tested positive for the virus.
Matthew is not the only case of a person getting the vaccine and then contracting COVID-19.
Dr. Christian Ramers, an infectious disease specialist with Family Health Centers of San Diego, told KGTV that he knows of several other cases in the San Diego area with healthcare workers, saying this shows that the vaccine results are not immediate and the drug does not offer full protection.
In most instances, it is expected that the COVID vaccine will provide about 50% protection with the first dose and up to 95% protection with the second dose, USA Today reported. Both Pfizer-BioNTech and Moderna have said that their vaccines have up to a 95% efficacy rate.
Despite the high rate of effectiveness, Dr. Ramers, who also sits on the clinical advisory panel for the U.S. vaccine rollout, explained that the possibility of getting the virus after the vaccine is "not unexpected."
He continued by saying, "If you work through the numbers, this is exactly what we'd expect to happen if someone was exposed."
Matthew may have been infected with the virus at the time he received the vaccine or he may have become infected after receiving the vaccine as he the vaccine takes time to work, Ramers told KGTV.
"We know from the vaccine clinical trials that it's going to take about 10 to 14 days for you to start to develop protection from the vaccine."
The rollout of the vaccine from Pfizer-BioNTech and Moderna has been given to long-term care facility residents and staff in Phase 1a of the Centers for Disease Control and Prevention's program. To date, about 2.1 million people have received the vaccine, according to the agency.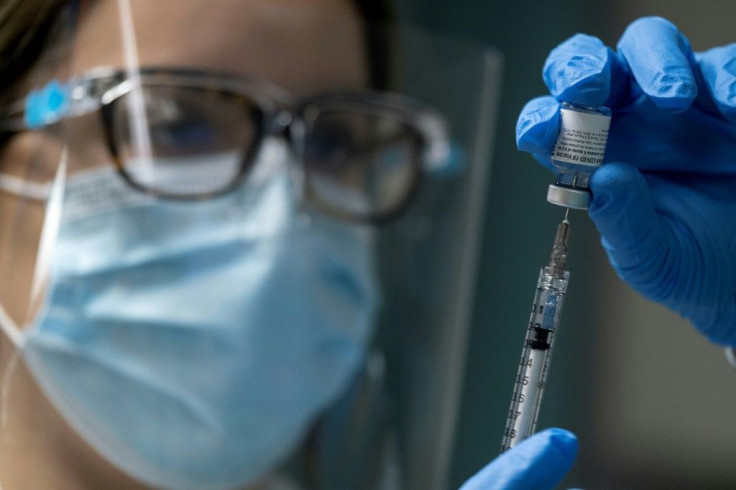 © Copyright IBTimes 2023. All rights reserved.
FOLLOW MORE IBT NEWS ON THE BELOW CHANNELS