'Grey's Anatomy' Star Caterina Scorsone Claims Director James Toback Sexually Harassed Her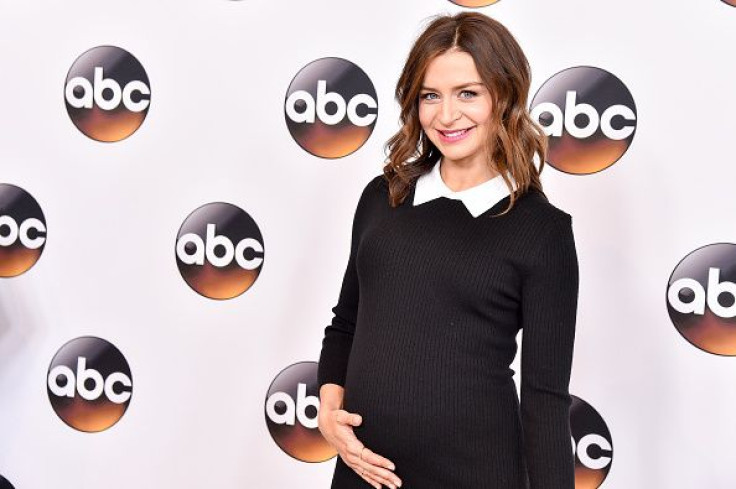 Caterina Scorsone recently revealed that she, just like several actresses, was sexually harassed by director James Toback.
Following Rachel McAdams', Selma Blair's and Julianne Moore's accusations, Toback fired back at all of the actresses and said that there's no truth to their claims. He also released a statement to Rolling Stone that was filled with profanities.
On her Instagram account, Scorsone uploaded a screenshot of the Rolling Stone article and penned a lengthy caption outing the director. The ABC actress also pinpointed an article she wrote 17 years ago about a director who he did not name. She now confirmed that it was about Toback.
Scorsone said that she asked by several people from the industry to stay quiet about the incident, but she refused to do so. This affected her career tremendously for several years.
In her article, the actress, who plays the role of Dr. Amelia Shepherd said, that there was a "fairly prominent director" that made sexual advances at her during her audition. Following the incident, Scorsone decided to leave the industry and only returned to acting when she was already an adult.
While speaking with Rolling Stone, Toback vehemently denied the allegations of approximately 300 actors. "I've struggled seriously to make movies with very little money, that I write, that I direct, that mean my life to me. The idea that I would offer a part to anyone for any reason other than that he or she was gonna be the best of anyone I could find is so disgusting to me," he said.
Toback was first exposed in an article published by the Los Angeles Times. Actress Adrienne LaValley also detailed a harrowing incident to the publication wherein Toback tried to make sexual advancements at her. And when she refused, he got upset.
"I felt like a prostitute, an utter disappointment to myself, my parents, my friends. And I deserved not to tell anyone," she said.
Just like her, Starr Rinaldi also had a traumatic experience with the director. "In a weird sense, I thought, 'This is a test of whether I'm a real artist and serious about acting. He always wanted me to read for him in a hotel or come back to his apartment, like, 'How serious are you about your craft?'" she said.
© Copyright IBTimes 2023. All rights reserved.