Grimes, Elon Musk Clash On How To Pronounce Son's Name
KEY POINTS
Grimes' pronunciation for her baby's name is different from Elon Musk's
Musk unfollowed Grimes on Twitter
Musk addressed Johnny Depp's allegations that Amber Heard cheated on the actor with him
Grimes does not agree with the pronunciation of her son's name that her partner Elon Musk offered.
On Wednesday (May 6), the "Oblivion" singer took to social media to celebrate her Vogue cover. According to her, she missed it because she was occupied with her baby this week.
"I was having a baby this week so I literally didn't realize my Italian Vogue cover came out!!" Grimes wrote on Instagram. "Simulation feels like its at level 10 atm. Might be offline for a bit as of today, but this is an honor of the highest order! Thanks so much I want to write more but my brain is mega fried right now. Love G."
Musk and Grimes welcomed their son X Æ A-12 on Monday. The baby's name has since become a hot topic for the whole week. In the comments section of the announcement, one of Grimes' followers asked how her baby's name should be pronounced.
"It's just X, like the letter X. Then A.I. Like how you said the letter A then I," Grimes replied.
Grimes' pronunciation for her baby's name was different from what Musk shared when he appeared on "The Joe Rogan Experience."
According to the SpaceX and Tesla CEO, the X is prnounced like the letter and "the AE is like pronounced 'ash.'"
Prior to welcoming their son, there were rumors that Musk and Grimes had parted ways because he unfollowed his baby mama on Twitter. The move came after reports that Amber Heard cheated on Johnny Depp with him.
However, unfollowing each other isn't new to Grimes and Musk, who also met on Twitter. Both of them unfollowed each other in the summer of 2018. In October of the same year, Musk followed the singer again.
Meanwhile, the space tech expert had issued a statement about Depp's allegations that Heard cheated on him with Musk. Grimes' partner said that it was "false."
He added that if the "Pirates of the Caribbean" star's claim was true there would be timestamp on the video.
"This person is wrong. Why does JD want to believe he got cucked so bad anyway!?" Musk added.
However, many were still not convinced with Musk's denial because there were several witnesses who saw him at Depp's penthouse while the actor was away filming. There were even videos of him and Heard cuddling on Depp's personal elevator.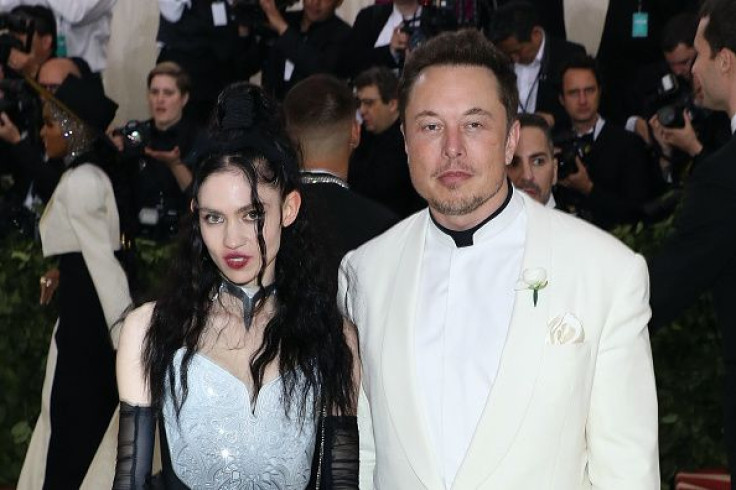 © Copyright IBTimes 2023. All rights reserved.