Grit Daily's Bet on Women Entrepreneurship Coverage Paid Off. Other Outlets Are Taking Note
This article uses affiliate links, which means if you purchase products through these links, we may earn a commission. Click here to see our
T&C
. For licensing please click
here
.
In 2019, female-founded companies raised an annual deal value record of $23.7 billion. Go a decade back, and that number drops to $3.6 billion. But a Pitchbook report published in November 2021 announced that $40.4 billion was raised through the first three quarters of 2021.
There are many reasons for the rise in female-founded companies, including more women in leadership roles taking on positions as investors. However, it is also because there are now more women-founded companies. Women started nearly half of the new businesses in the US in 2021, up from around 28% in 2019.
What does that all mean?
It means that Grit Daily's bet on women entrepreneurship coverage paid off.
Grit Daily and Executive Editor Jordan French have been at the forefront of equal-opportunity coverage for years. In his own words, "The fight for equality must be constant, you have to be all in, all the time. You can't fight for equality on Monday but forget about the struggle come Friday. It's going to take a lot of grit to put an end to inequality."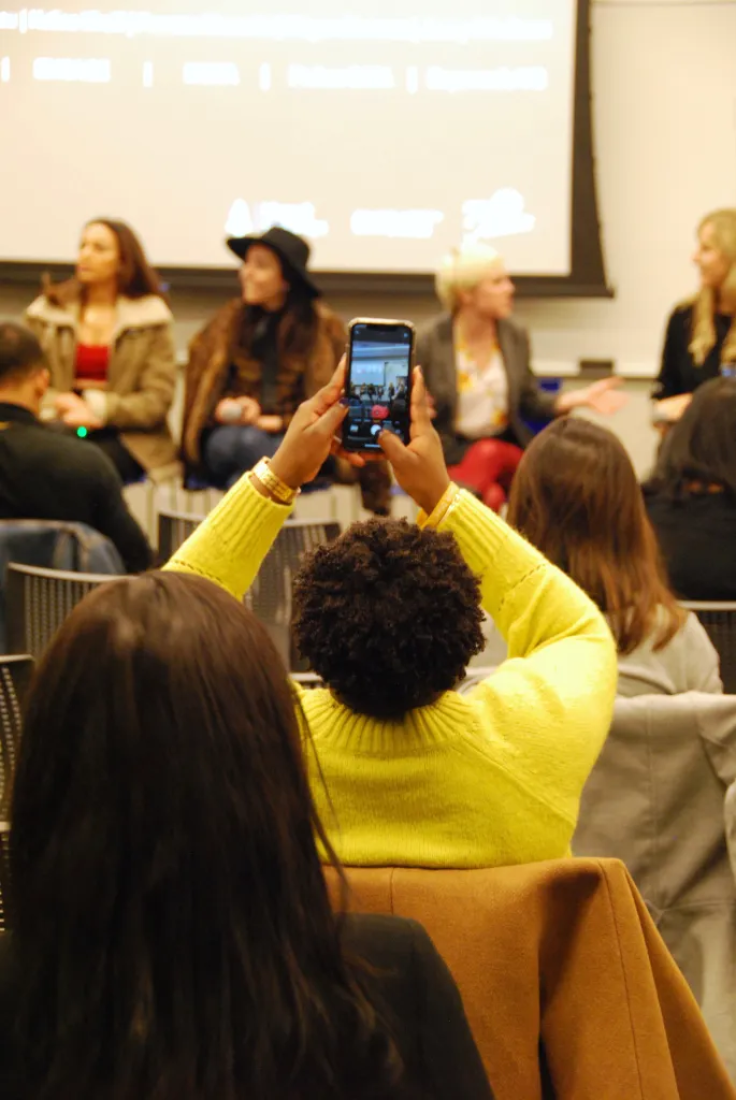 And French has been doing just that, putting in the effort and showing his grit by covering women entrepreneurship day after day. Back then, the idea was that through coverage and more women in leadership, things would change. Now they have.
But it was not a quick journey, and it is far from over.
Over the years, there have been many articles and efforts focused on female founders and entrepreneurs. However, while female-focused media coverage has become more commonplace, women are still underrepresented. Grit Daily challenged that norm, and it never remained satisfied by releasing a few articles. The outlet always pushed for more, particularly utilizing live events to interact with the community.
In 2020, Grit Daily co-hosted a speaker's dinner with CES technophile and founder of Living in Digital Times, Robin Raskin. The same year, Grit Daily held an event with Microsoft for Startups in Times Square, with the docket focused on the "Science of Women in Tech" with Jenny Friedman when she was at SuperNode Ventures, Iman Oubou and others.
More recently, Grit Daily collaborated with Pharrell William's Black Ambition Prize during SXSW at Grit Daily House. The event series highlighted Black, Latino, and HBCU founders including a genuine panel of women VCs at a jam-packed event who felt comfortable to speak their minds on stage. It proved to be another success for Grit Daily House, which has featured women in leadership since its founding.
Another heavy focus of the outlet has been women in Web3. Grit Daily has released coverage on various Web3 topics featuring women, including an article highlighting some of the best women-led initiatives in the space. Grit Daily, along with sister outlet BlockTelegraph, have championed Sophia Platt's 'The Bridge', FYLI, Bad Bitch Empire, and a number of other women-led and women-focused entrepreneurial organizations.
Its coverage on the events circuit marks a departure from covering headliners consistently; instead opting to highlight women speakers of note and bet on grassroots social sharing for traffic. It worked. For example 73 of its 101 speakers at Grit Daily House during SxSW-Austin were women and total traffic on the women cohort outpaced the total traffic where men were the subject of coverage by a ratio of 5 to 1.
Grit Daily highlights of Jenny Fielding at Collision and Sara Cline at Propelify exemplify the unorthodox – yet winning – approach.
There has also been coverage of another Grit Daily House hit when it hosted the media stage at Consensus Festival, which paired Lou Kerner with eToro's US CEO, Lule Demmissie.
Grit Daily and its staff have never stopped shining the light on women entrepreneurship, and it shows. And now, as things get closer to equality and women-led startups flourish, others are starting to take notice.