'Grown-ish' Review: Freeform's 'Black-ish' Spinoff Fabulously Fills The College Comedy Void
Yara Shahidi is what the world needs, both on-screen and off. Luckily, Freeform understood this and snatched up the "Black-ish" spinoff, "Grown-ish," which centers around her character Zoey Johnson heading off to college, after ABC passed on it. This ended up being the best way it could've all worked out, though, as a college-set series is much better suited on Freeform over its sister network.
The series kicks off Wednesday with a one-hour premiere, which is more than enough to captivate "Grown-ish" viewers and make them want nothing more than to come back every week to watch a new episode to see their new on-screen friends. Aside from Zoey, who's a much-needed multi-dimensional college character with good and bad traits who knows there's always room to learn and better one's self, there's a whole crew of students to fall in love with.
Trevor Jackson's finally been given the opportunity he needed to shine with his role as Aaron, Zoey's friend and love interest, while Francia Raisa makes her return to the network five years after her series "The Secret Life of an American Teenager" ended, playing Zoey's roommate Ana. The great casting continues with singers Chloe and Halle Bailey, who play athletes Jazlyn and Skyler, and fashion icon Luka Sabbat, who stars as Luca, another friend and love interest for Zoey. Rounding out the talented team are Emily Arlook and Jordan Buhat, who are also part of Zoey's friend group as Nomi and Vivek, respectively.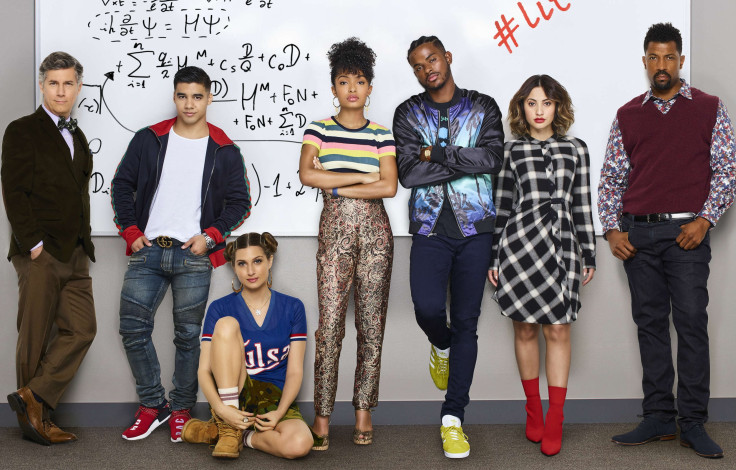 All of these stars are just that — stars. Their characters help fill the college comedy TV void, and they've created the perfect show to occupy the spot. It's fresh, fun, sweet, romantic, strong and true to the times. The first "Grown-ish" episode is very simple and aims to only explain what the show will be about, who each character is and why the audience should care about them all.
It also, like the original series "Black-ish," has an overall moral or idea it wants to get across, and each episode will likely do the same. The first explains how everyone is still just trying to figure out who they are in the world and that they're not alone in that.
The second episode, which also premieres Wednesday, takes a look at drug use in college, which includes the usual party drugs like alcohol, ecstasy and marijuana, but it also shows Zoey trying out adderall to help with her studying. "Grown-ish" doesn't try to preach anything or give the viewers a concrete lesson, simply the information to make their own choices, by allowing its characters to do the same.
Next week's episode is all about hook-up culture and escalates things very quickly between characters, which is very unlike most shows, but will likely be more relatable to those in college who are watching.
Truly, when deciding whether you should watch the show or not, what it all comes down to is if you want to watch as a group of great characters make you laugh, cry and feel like you've found a new crew of friends.
"Grown-ish" premieres Wednesday, Jan. 3 on Freeform at 8 p.m. EST.
© Copyright IBTimes 2022. All rights reserved.
FOLLOW MORE IBT NEWS ON THE BELOW CHANNELS