'GTA 6' And Possible 'GTA 6 Online' Reportedly Hinted At In Official Documents
KEY POINTS
Rockstar Games has not yet confirmed that it is working on "GTA 6"
A new leak may have revealed some details that could be related to the rumored "GTA" title
The leak is an official document registered to Take-Two Interactive, Rockstar Games' mother company
A recently uncovered patent registered by Take-Two Interactive is drawing "GTA 6" speculations with some fans believing that it points toward "GTA 6 Online."
Twitter user chi_colossimo recently shared an interesting patent filed by Take-Two Interactive, which according to him is related to Rockstar Games. The patent is about a "system and method for virtual navigation in a gaming environment." As usual, fans dissected the patent to try to discover something that could lead to some details related to "GTA 6."
In the succeeding tweets, the user tried to make out what the patent could be about. He noted that the patent is for an on-the-fly generated Nav-Mesh for AI. He also mentioned nodes on the game map to traverse and navigate the environment.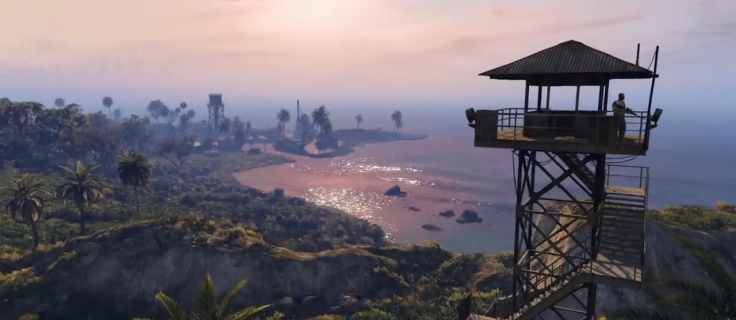 According to user chi_colossimo, it is possible that a "non-local server is used to help the gaming consoles with the processing of said AI behavior. This indicates use in a GTA Online style world, and it also indicated the next GTA potentially using some form of dedicated servers." Moreover, phrases like "pathfinding," "servers" and "player consoles" are indicated in the recently discovered patent.
Some fans speculate that those phrases could mean that it is an online game with AI-controlled characters. Another interesting detail mentioned in the patent is the system that avoids car duplication bugs within the game. This could mean that Take-Two Interactive is considering an online system for the game, particularly one that minimizes car glitch.
The USPTO grants Take-Two Interactive a system for "session management in a multiplayer network gaming environment." Since the patent is filed by and registered to Take-Two Interactive, it is hard for fans to overlook this and not to speculate that it could be connected to "GTA 6." However, at this point, fans should temper their expectations as there is no guarantee that it has something to do with the rumored title from Rockstar Games.
There is a chance that it could be for another game Rockstar Games is making and could be totally unrelated to "GTA 6." Also, the patent is from 2017. Until fans hear the official confirmation and announcement from Rockstar Games or Take-Two Interactive that "GTA 6" is in the works, these speculations must be taken with a pinch of salt.
© Copyright IBTimes 2023. All rights reserved.