Gwen Stefani, Blake Shelton Praised For Their 'Genuine' Love But Couple Won't Marry Yet
Gwen Stefani and Blake Shelton have been together for four years now. Amid the split and feud rumors, the couple continues to prove, time and again, that they are stronger than all the malicious speculations thrown at them. In fact, Gwen and Blake continue to flaunt their romance both online and offline.
Recently, a source close to the couple revealed that Blake is "very smitten" with Gwen. "The Voice" contestant Cali Wilson revealed to Us Weekly that the lovebirds always make sure to spend quality time with each other amid their hectic schedules.
"It's really funny because she doesn't let him get away with anything, and I think that he's very smitten with her, and it's really cute to see this tall cowboy be so smitten with somebody, and so in love," Cali said of Gwen and Blake's romance. "It's kind of inspiring to see because they're both so incredibly busy and they have these giant careers, but they still make time for each other and they still make time for the little things, just holding hands while they're walking off stage, like that's really cool to see," she went on.
Kat Hammock, who is also a part of Team Blake in "The Voice" show, recalled how Blake appeared to be very distracted seeing Gwen's face in the monitors while performing in Nashville. She added that the former husband of Miranda Lambert has been always talking about her on the set. She even praised Blake and Gwen's genuine love for each other.
Meanwhile, Gwen Stefani and Blake Shelton have been rumored to be tying the knot very soon. Rumors are rife that the couple has been finalizing the wedding details and even met with suppliers for the upcoming big day. Other reports even claimed that they are already preparing to expand their family.
However, Gwen, at the People's Choice Awards 2019, put all engagement rumors to rest when she revealed that she is not wearing an engagement ring at the time. "It might be a real ring, a real diamond but it's not a wedding ring. No, no," Gwen told People. "It actually doesn't fit over the glove on this hand, so I put it on this hand. But good, right?" she added.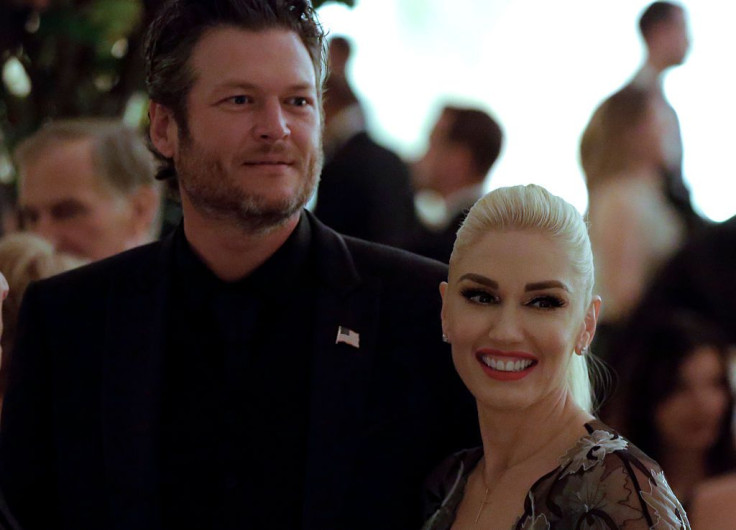 © Copyright IBTimes 2023. All rights reserved.