Gwen Stefani Says Blake Shelton Helped Her 'Embrace' Her 'Femininity'
Gwen Stefani is all about being feminine and she has to thank her husband, Blake Shelton for it.
Stefani looked stunning in a custom Vera Wang gown for the 2022 Met Gala, and her husband of 10 years served as a source of inspiration, she told Vogue.
"I got a call that Vera wanted me to be her date, and I was just so honored that she chose me. She has such a distinct thing that she does that is so feminine, and I think ever since I met my husband, that part of me has really come out in my fashion more than ever — the femininity that I didn't really embrace for a lot of years, just because of being in a band with all guys and being on stage," Stefani recalled.
The 52-year-old musician walked the red carpet in a chartreuse two-piece mikado ball gown with a bandeau top and long matching gloves over a voluminous skirt accented with hand-cut silk blossoms, according to PEOPLE.
"Fashion and makeup are such an extension of our personalities and who we are at the time and who we want to be," the "Hollaback Girl" continued.
The stellar outfit Stefani donned for the social event was rather similar to what she wore for her wedding to Shelton on July 3, 2021. "This is in line with this amazing chapter of my life: getting married, being able to work with [Vera] on the wedding dress, and now this," Stefani said of working with the designer once again.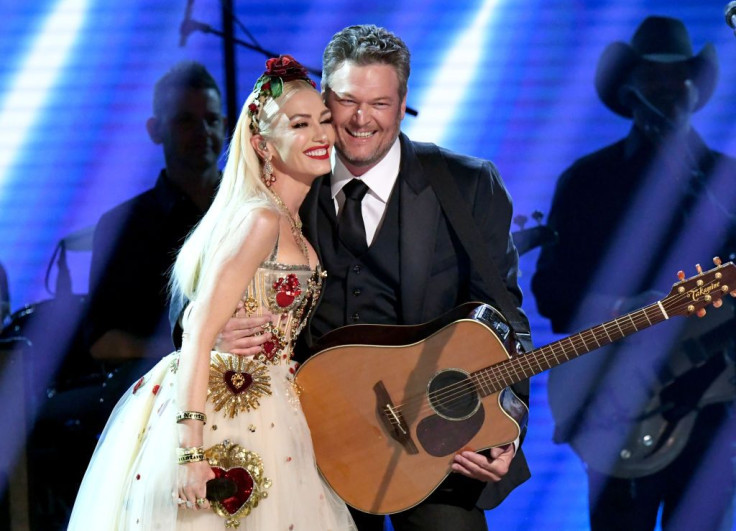 "When I saw the dress in real life, the sketch came to life. It was exactly what the sketch looked like."
Also, Stefani, who did her own makeup for the event since her scheduled makeup artist had an emergency and had to leave at the last minute, spoke about how she used her skills from when she was once a makeup artist to get her flawless look!
"I was a makeup artist myself back in the day. That said to me, 'Get in the seat and do your makeup, Gwen Stefani. You have this new makeup line, you're at The Met, and you're in New York for the first time in forever.' Luckily, I brought my kit!" Stefani told Vogue.
© Copyright IBTimes 2023. All rights reserved.