'Haikyuu!!' Season 4, Episode 16 Live Stream Details, Spoilers: Watch 'Broken Heart' Online
KEY POINTS
Inarizaki High will come up with a new plan to tackle the opposition
Hinata, Kageyama and the others will stand alongside Tanaka
"Haikyuu!!" Season 4, Episode 16 is scheduled to air Friday
Karasuno High have the momentum after Tadashi Yamaguchi, Shoyo Hinata and the others crush Inarizaki High's defense. "Haikyuu!!" Season 4, Episode 16 will showcase the match entering the second set. The episode is titled "Broken Heart."
The official synopsis for the upcoming episode suggests that Inarizaki High will target a specific player to break the momentum of the opposing team.
In "Haikyuu!!" Season 4, Episode 16, Yamaguchi's service ace boosts Karasuno High's confidence as they take the set point in advance. Inarizaki High plan to aim for Tanaka, who is struggling to make a mark in the game.
The spoilers tease that Tanaka is in an uncomfortable situation. One of the sneak-peek stills shows Tanaka in pain. It remains to be seen how Karasuno High deal with the opposing team's tactic.
In the previous episode, Karasuno High's Kageyama and Hinata are shocked to witness Miya twins successfully copying the freak quick attack. Moreover, the Miya twins' execution of the move is perfect.
Inarizaki High continue to lead in the game as Hinata is asked to play a key role and gain points for Karasuno High.
After Kageyama and Hinata fail to score a point despite best efforts, coach Ukai tells them to calm down. The coach notes that Hinata might be upset after the Miya twins copied his signature attack.
The second half of the episode shows Karasuno High playing with renewed determination to beat Inarizaki High. The episode concludes with Yamaguchi's excellent service ace against Aran Ojiro.
The cast of the anime includes Kaito Ishikawa as Tobio Kageyama, Ayumu Murase as Shoyo Hinata, Hiroshi Kamiya as Ittetsu Takeda, Hideaki Kabumoto as Osamu Miya, Mamuro Miyano as Atsumu Miya, Kouki Uchiyama as Kei Tsukishima, Jun Nazuka as Aran Ojiro, Nobuhiko Okamoto as Yu Nishinoya, Nobuyuri Sagara as Hisashi Kinoshita, Ryusei Nakao as Tanji Washijo, Subaru Kimura as Satori Tendo, Yuu Hayashi as Ryunoksuke Tanaka, Yu Miyazaki as Sachiro Hirugmai and Yoshimasa Hosoya as Asahi Azumane.
"Haikyuu!!" Season 4, Episode 16 is scheduled to air Friday. Fans can watch the live stream online on Crunchyroll.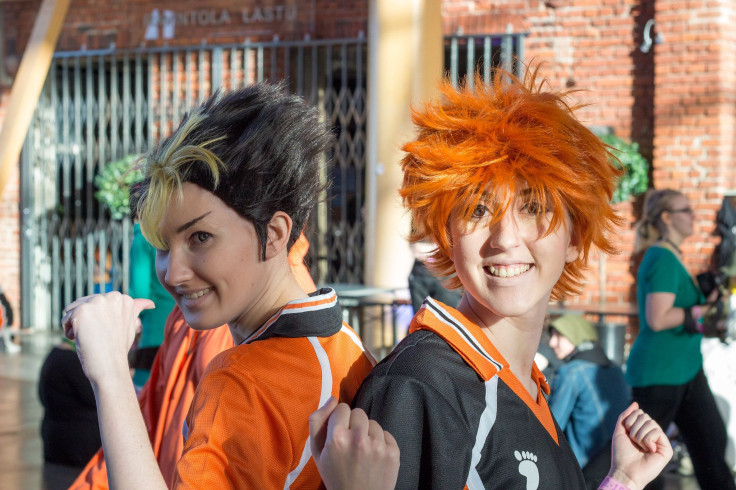 © Copyright IBTimes 2023. All rights reserved.